Highlighted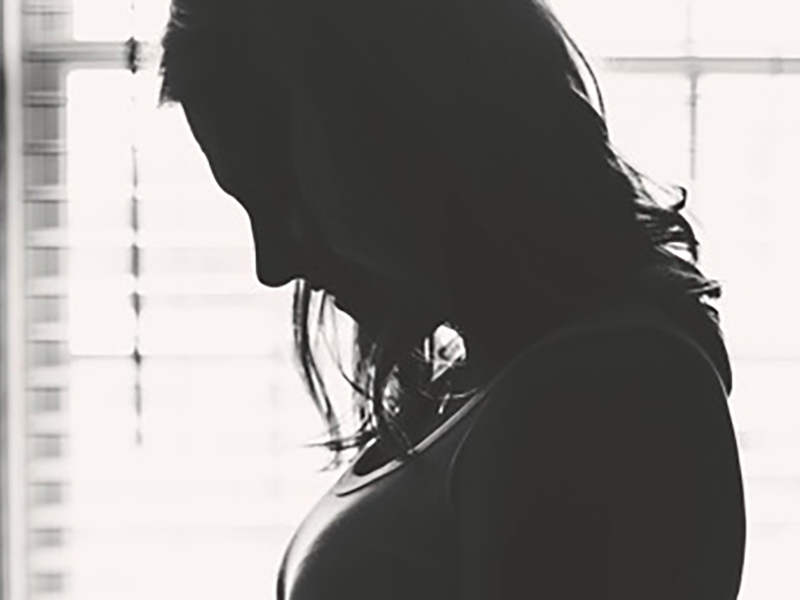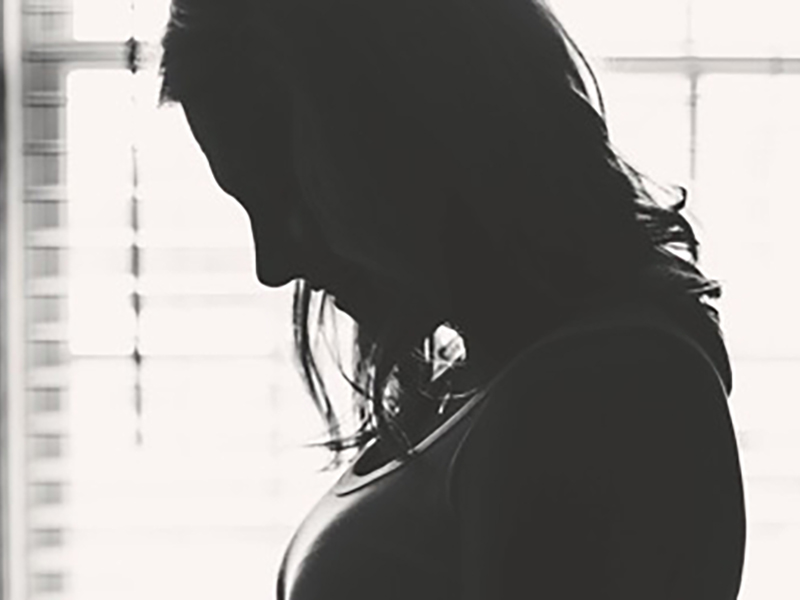 As much as pregnancy can have its trials and tribulations — backaches, morning sickness, and relentless fatigue — it is also an immensely joyful experience that engulfs every fibre of your being and soul too! As with all things in life, there are the big joys and the little joys. You're not only carrying around the big bundle of joy that will change your life forever, you are also privy to these little unexpected things that only mothers-to-be have the privilege of experiencing. Today, we're talking about the little joys that can turn your whole day around and make the process of expecting that much better!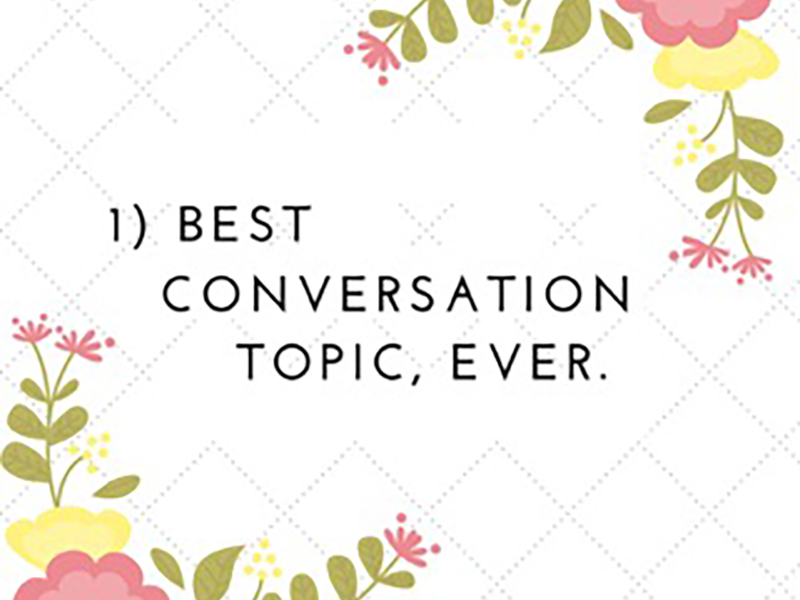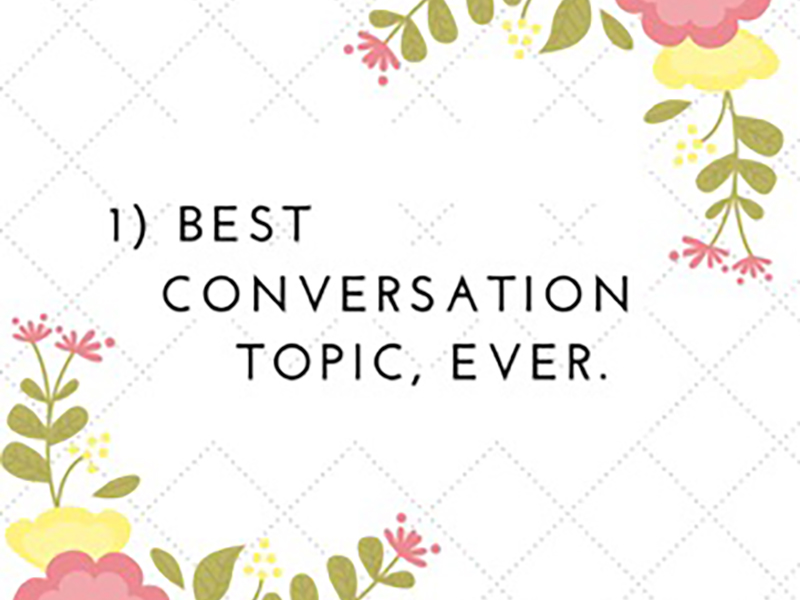 There really isn't any better conversation starter. When you're in a room full of unassuming strangers, rest assured that you will be the most popular one there is! A friendly stranger will probably proffer a curious "How many months?" and coo at the cuteness of your little bundle. Those who are already mothers would definitely not hesitate to give your their gems of advice, and it's always immensely comforting to chat with someone who has already experienced what you're currently going through! Furthermore, if there happens to be another expectant mother in the room, we guarantee that you girls are going to be fast friends, rattling off your experiences and tips to each other!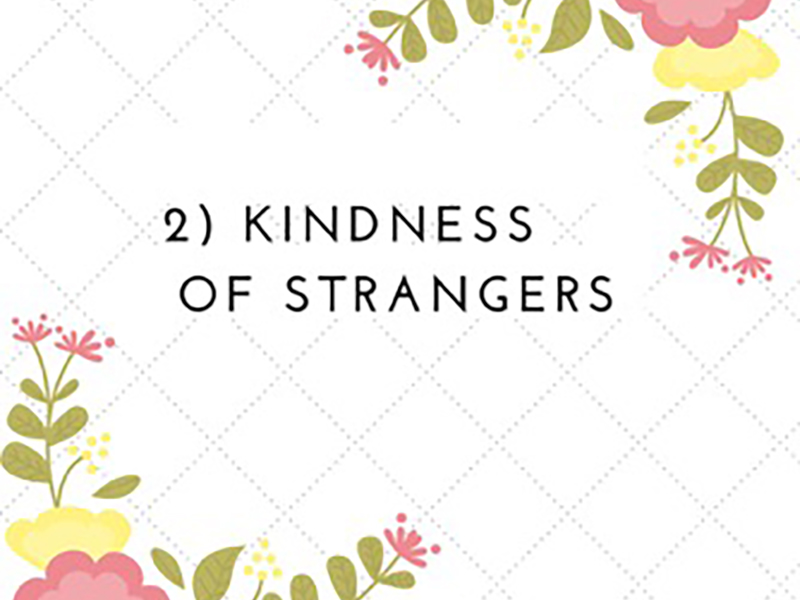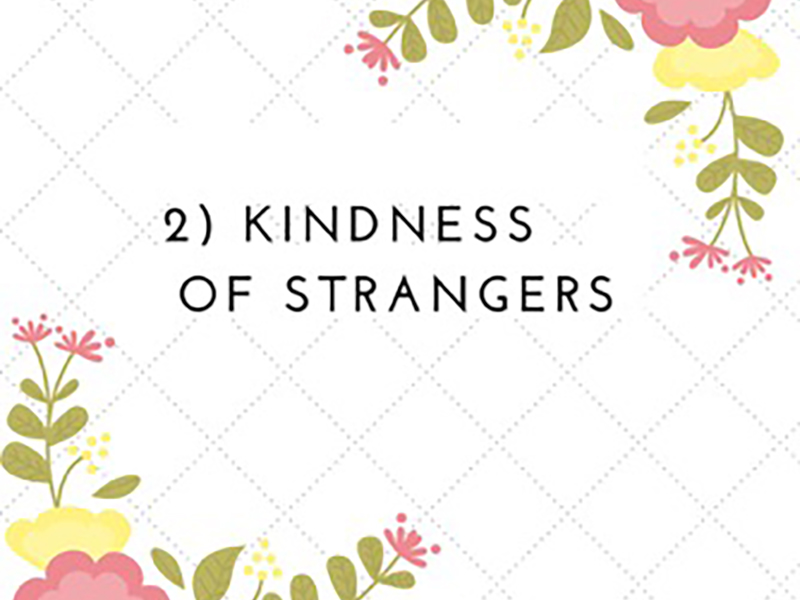 When you're pregnant, you'll realise that strangers can be unexpectedly kind. You get a ton of love from the most arbitrary of people, including the cleaning lady in the toilet who makes sure to dry the floor so you don't slip and fall, your resident noodle store vendor who would give you more noodles at no extra cost because she knows you're eating for two, and even the occasional smoking uncle who would go somewhere else to finish his cigarette because he knows secondhand smoke is no good for you and your baby! However, a personal favourite would be the ease of getting seats on the public transport. Be it the bus or the train, someone would most probably give up their seat for you once you step in! Have fun with these little joys — it's available only to a rare few, including expectant mothers.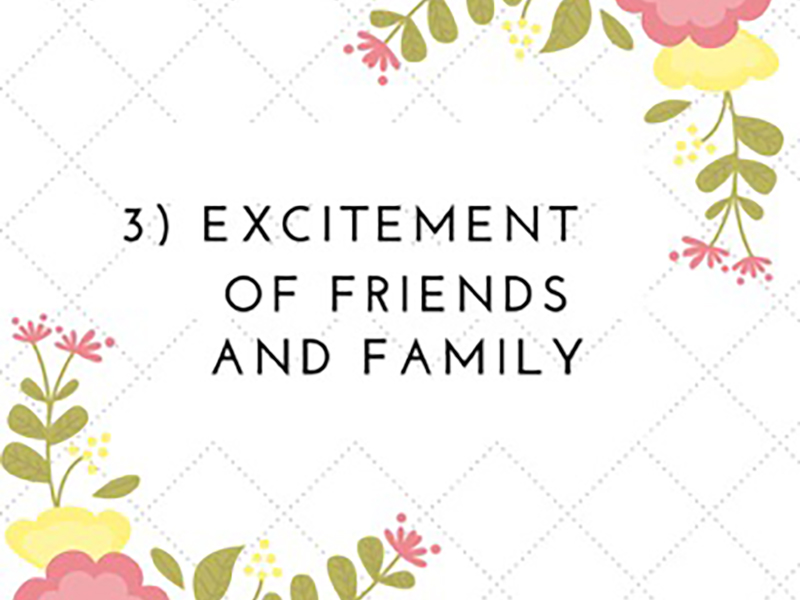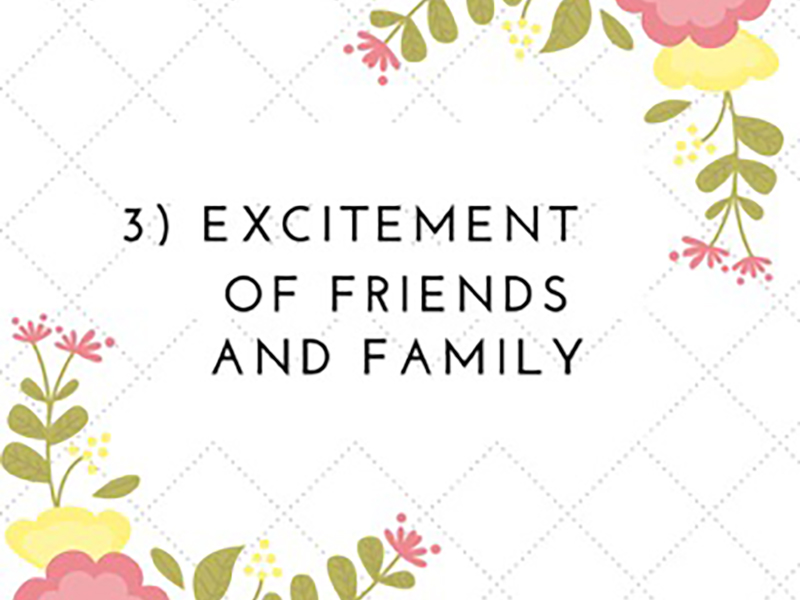 There is rarely a warmer feeling than visiting your parents, siblings or extended family and seeing their beaming faces when they meet you. Of course, you know it's probably due to your growing tummy and not you, per se… but who cares! It's wonderful to be greeted with such warmth and love, and you at once become the center of attention in the room. Best of all, your grandparents and parents would happily feed you with the best their kitchen has to offer — and that includes birds' nests, gingko nuts and ginseng!! That's how they show and shower their love on you, and you wouldn't have it any way!
If you're meeting your friends, be prepared for tons of screaming and screeching on their part as they witness your tummy grow bigger by the day! They will always want to see you, and those with children would love to pass down their baby things on you (it's a win-win!). They will probably even buy you things — lots and lots of things! Thrive off the excitement, it only happens once!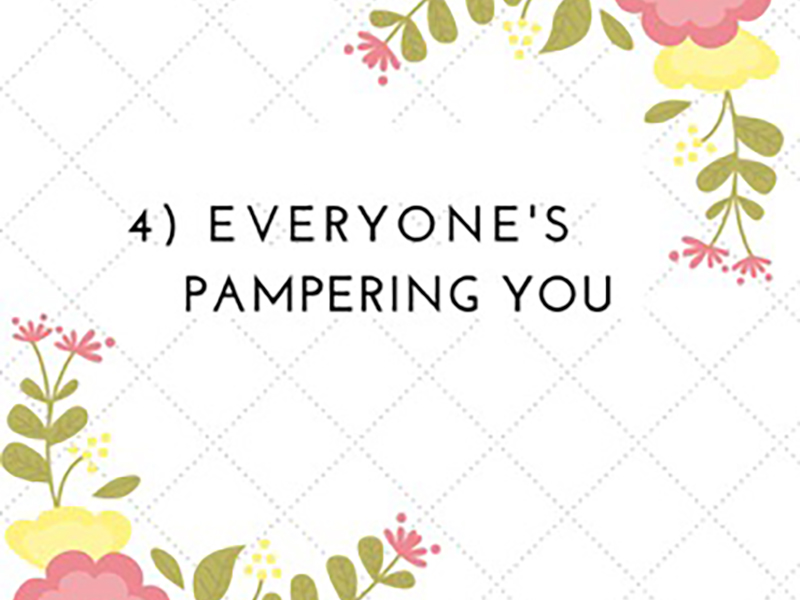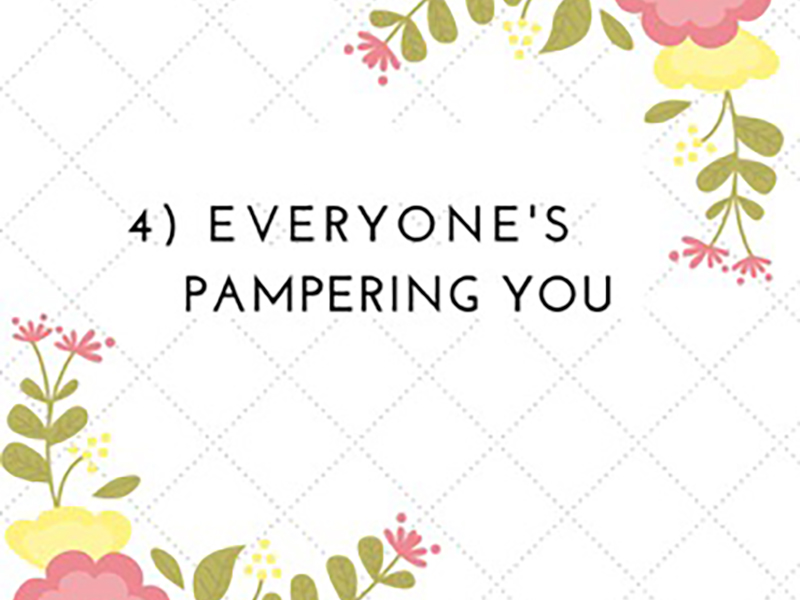 As an extension to the previous point, being pregnant is awesome because you get pampered at unexpected times of the day! Your husband would probably be a real softie and a sweetheart and volunteer to do the grocery shopping on your behalf. Or perhaps even run personal errands for you! He might even be your chauffeur and bring you places without a single word of complaint. Not forgetting the back and feet massages to loosen some of the baby tension!
Your siblings and best friends would also pamper you relentlessly! They might drop by your place and bring you lunch or dinner so you don't have to make that trip outside, or just come over and entertain you. Your other friends may purchase that matching maternity and baby outfits for you because they know how expensive being a mother can be in this day and age. Your parents would buy you other things you need, and refuse the money when you try to return it to them — claiming they're just blessing you with things that you deserve.
Feel that warmth? Yes, those little joys are absolutely wonderful!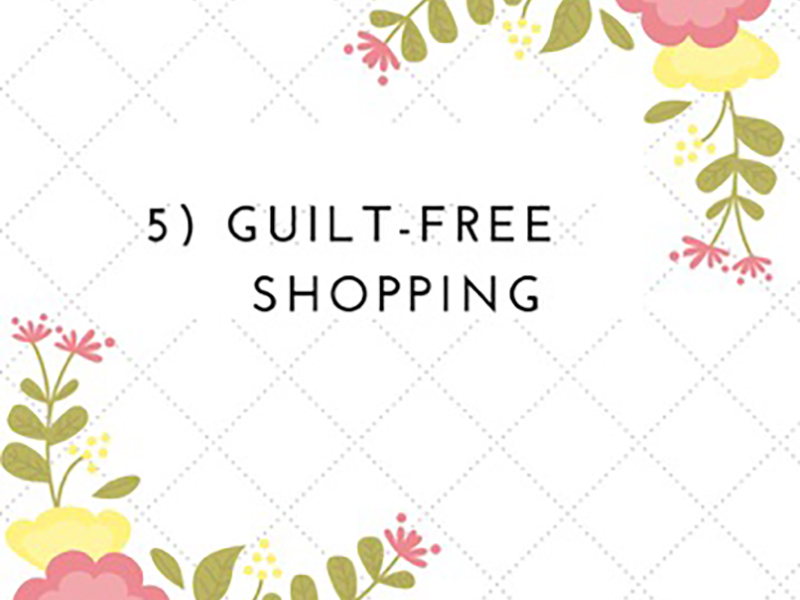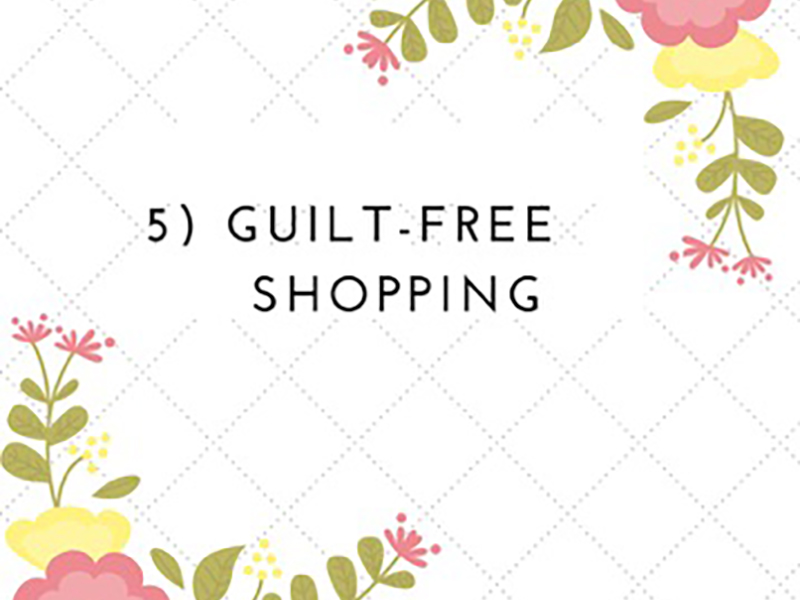 If you were already a big shopper before becoming pregnant, you would be a bigger one during pregnancy because your wishlist has expanded, just like your tummy! There's just so many things to buy to fill up that nursery — the perfect little cot, that milk bottle set, sets of different outfits for baby, and the most fashionable maternity wear so you still can look fresh for those nine months. Best of all, there's no guilt because you actually need those, am I right? Either that or Dad offers to pay, which is totally fine by us!
This article was written by ShopBack MY, the top cashback site in Malaysia, providing you with cashback and savings for over 500 online stores.