After the long wait, the time has finally come to announce the winners for the BRAND'S Healthy Recipe Contest! For this contest, we have split them into two categories – BRAND'S® Essence of Chicken and BRAND'S InnerShine products to give both a fair chance. These creative winners have created dishes that are unique and really stand out. So, without further ado, here are the winners and their winning recipes!
BRAND'S® Chicken Essence
1ST Place Winner – Christina Ho with her Brand's® Essence Roasted Chicken Wing
Highlighted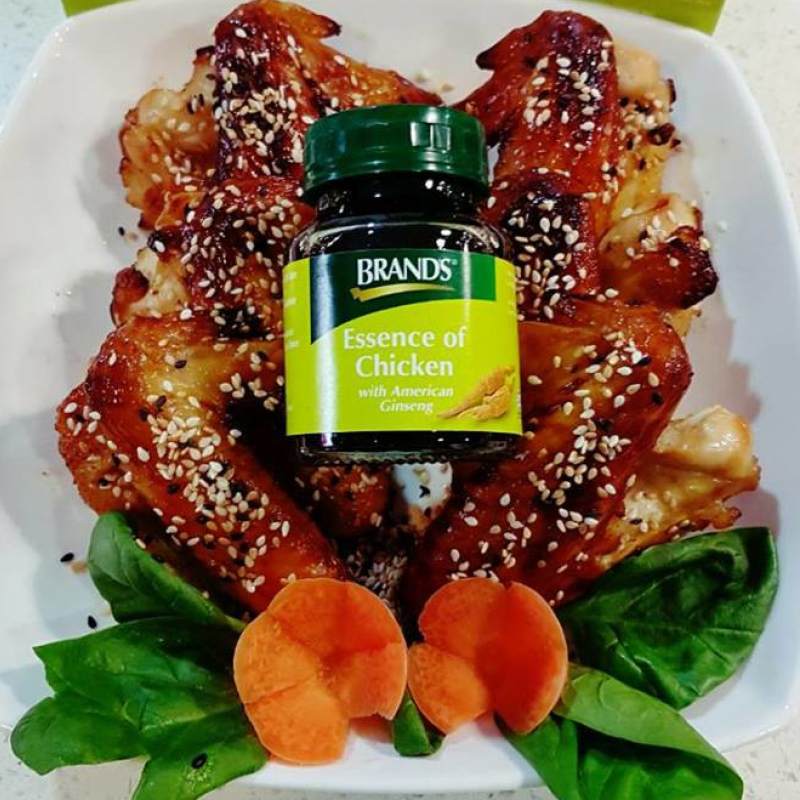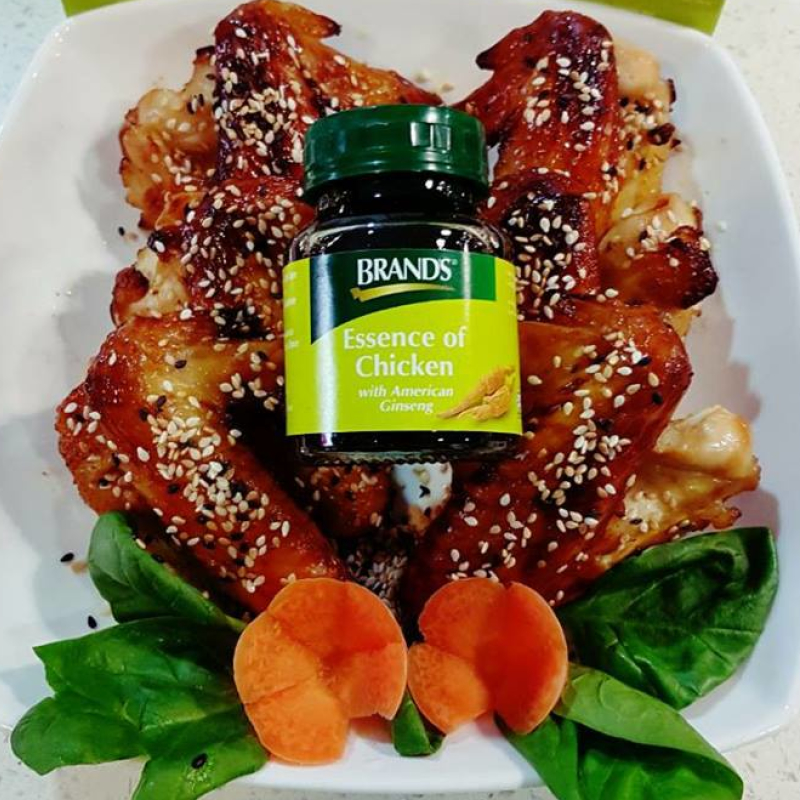 Here's the recipe for the winning dish :
Ingredients:
6 x chicken wings
2 x bottle of BRAND'S® Chicken Essence with American Ginseng
Soy sauce, pepper, sesame, honey
1. Marinate chicken wing with chicken essence, pepper and soy sauce overnight.
2. Set airfryer/oven to 180°C
3. Roast the chicken wing for 30min
4. Open the second bottle of chicken essence and Mix with honey. Coat the chicken wing, Roast for another 3 minutes.
5. Coat it again and sprinkle sesame seed on the chicken wing. Roast for another 2 minutes
2nd Place Winner – Honey Chan with her Vege Delight
Here's the recipe:
Ingredients:
100g Lotus Root 100g
1 Whole Carrot
1/2 cup Ginko
x 3 sticks Celery
1/2 pack Baby corn
x 3 King oyster mushroom
x 1 pack Enoki
x 2 cloves Chopped garlic
3 slices Ginger
2 tbsp Sesame oil
1 tsp Corn starch
1 bottle of BRAND'S® Essence Chicken with American Ginseng
1. Fry garlic and ginger with sesame oil until fragrant
2. Add mushroom, ginkgo, baby corn and lotus root in – fry until soft
3. Add celery, carrot and enoki
4. Pour a bottle of BRAND'S® Essence Chicken mix with corn starch
5. Simmer for 2 minutes, off fire and serve
3rd Place Winner  – Nova Leeza with her Roasted Chicken with Sauce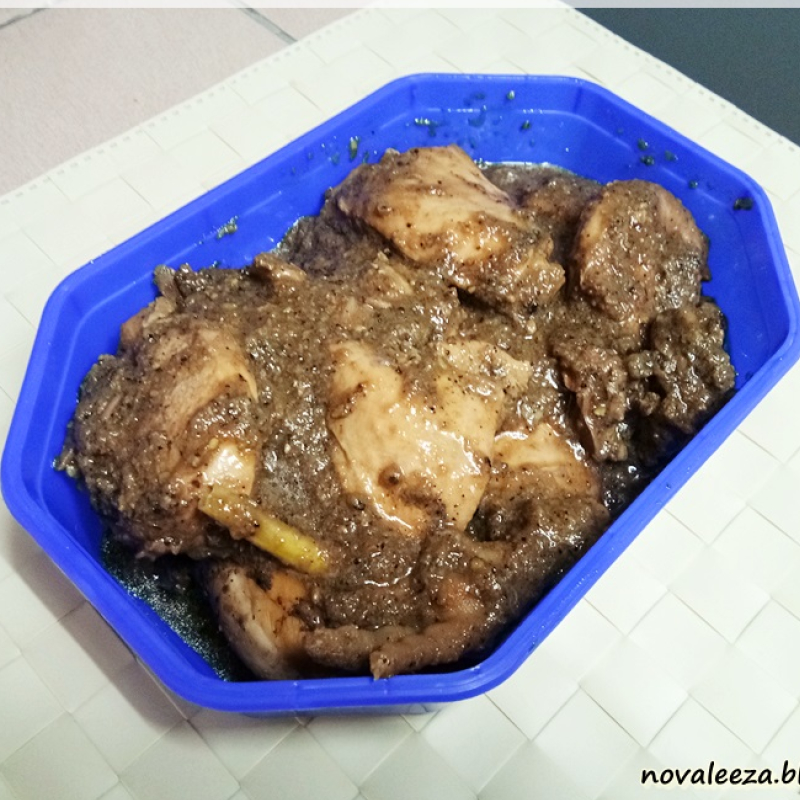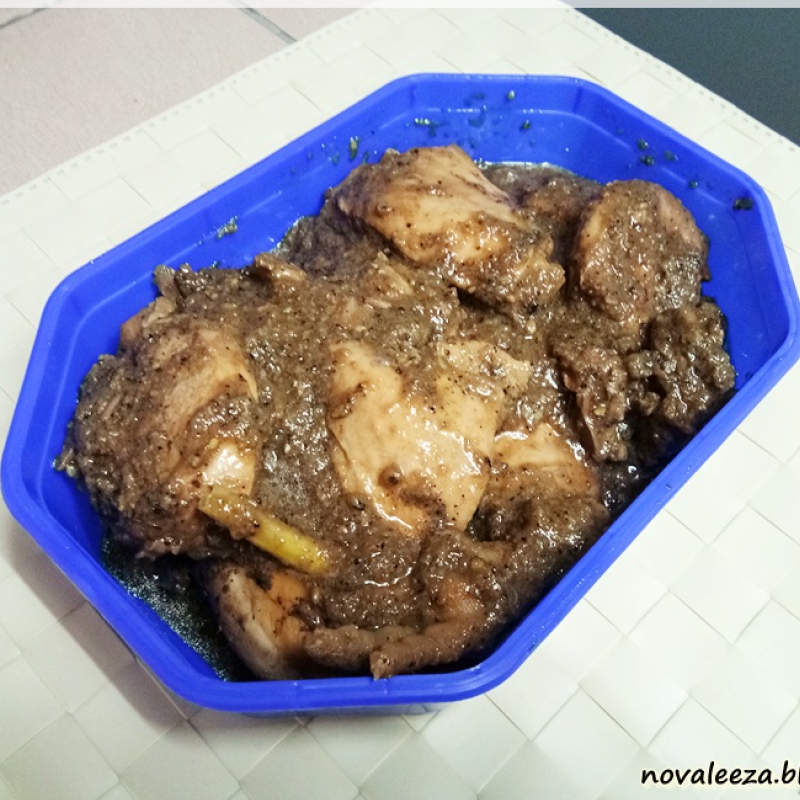 Here's the recipe:
Ingredients:
1 whole chicken
2 1/2 big onions
2 – 3 cloves of garlic
1 inch of ginger
2 tbsp black pepper
3 stalks of lemongrass
2 tsp sweet sauce
2 tsp honey
1 bottle of BRAND'S® Essence of Chicken with Tangkwei
1.Chop up onions, garlic, lemongrass and ginger
2. Place onions, garlic, ginger, black pepper and some water into a blender and blend
3. Crush lemongrass in a pestle and mortar
4. Mix the blended mixture with the chicken and add sweet sauce, honey and chicken essence into mixture
5. Place lemongrass in mixture and mix throroughly
6. Place marinade and chicken into the fridge for at least 30 minutes
7. Pour everything onto a pan and cook till chicken is fully cooked and serve
Consolation Prizes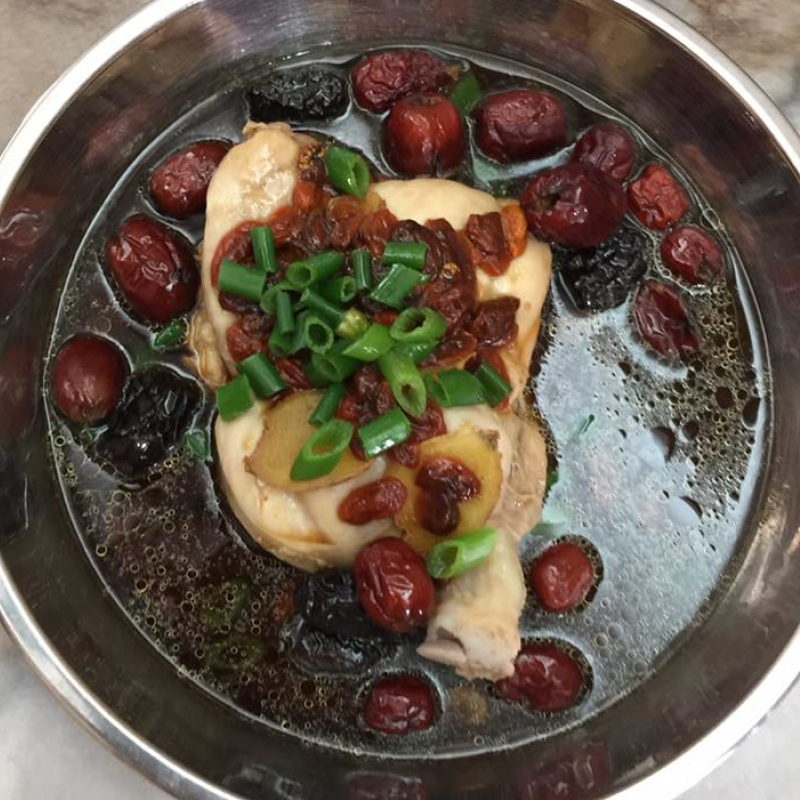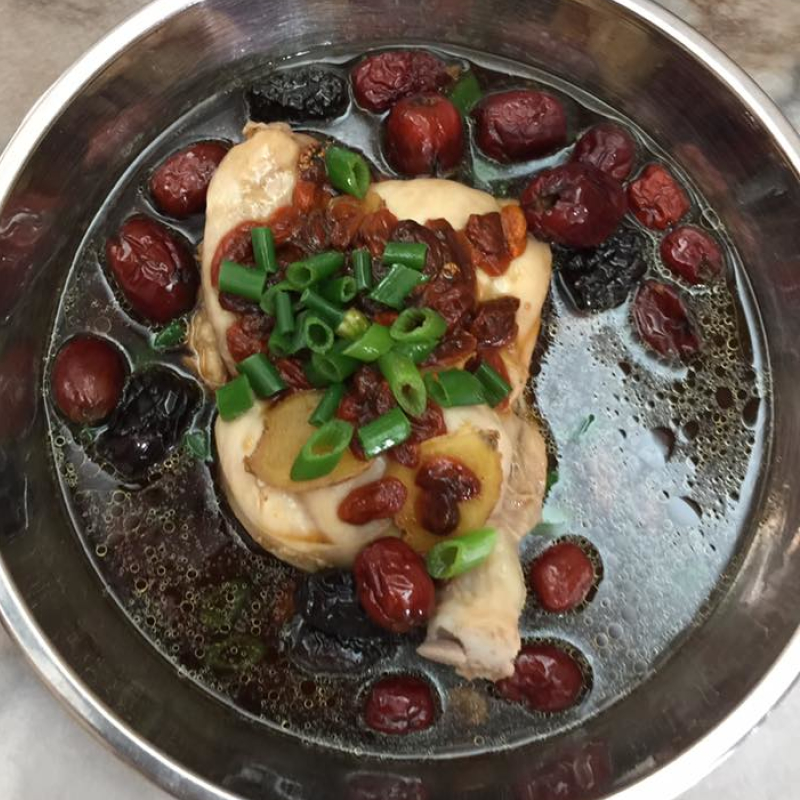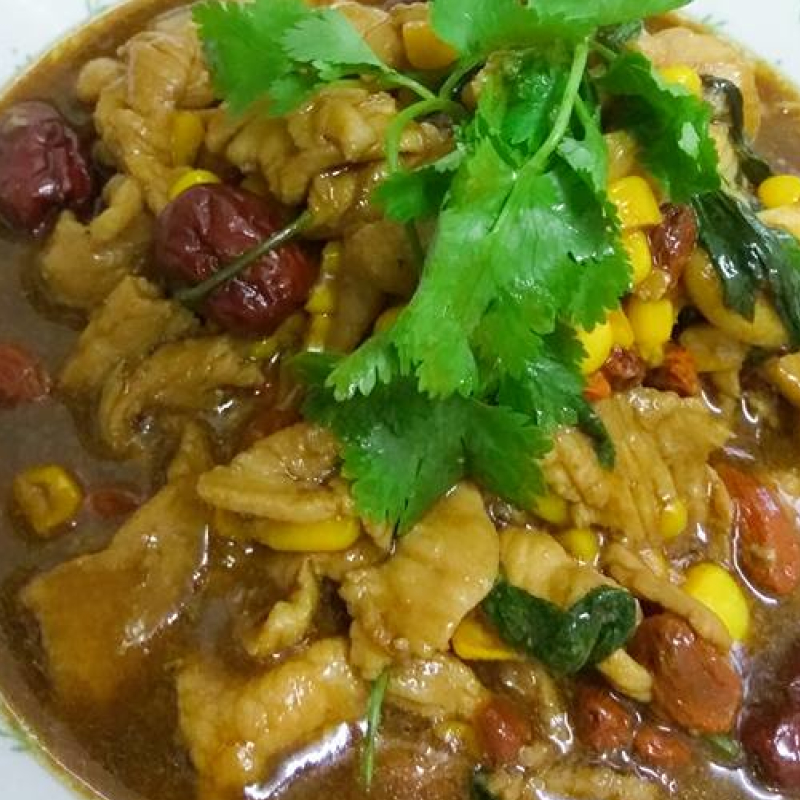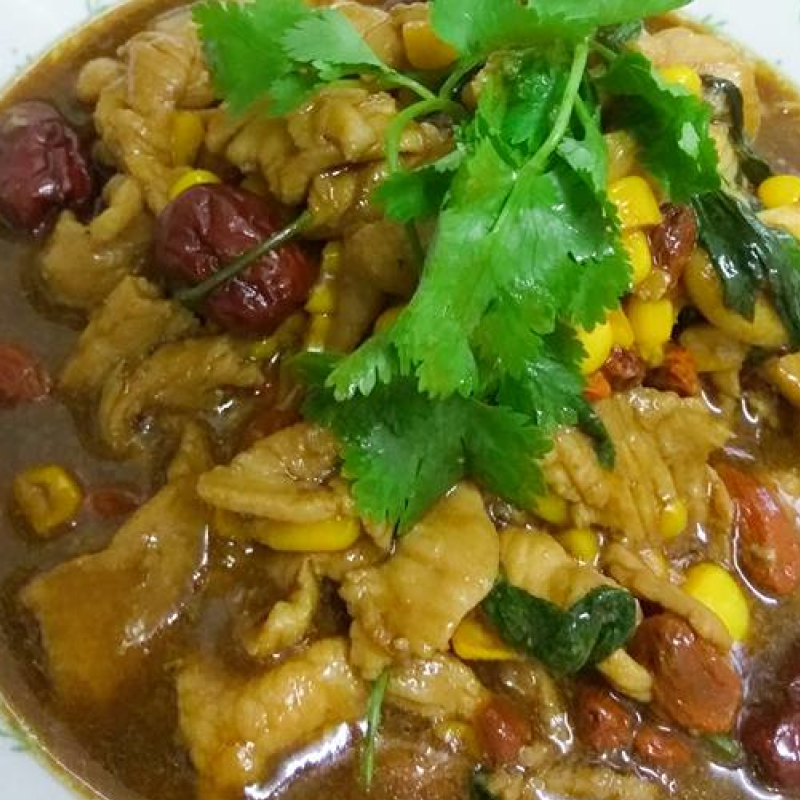 3. Aiin Baharom with her Steamed Fish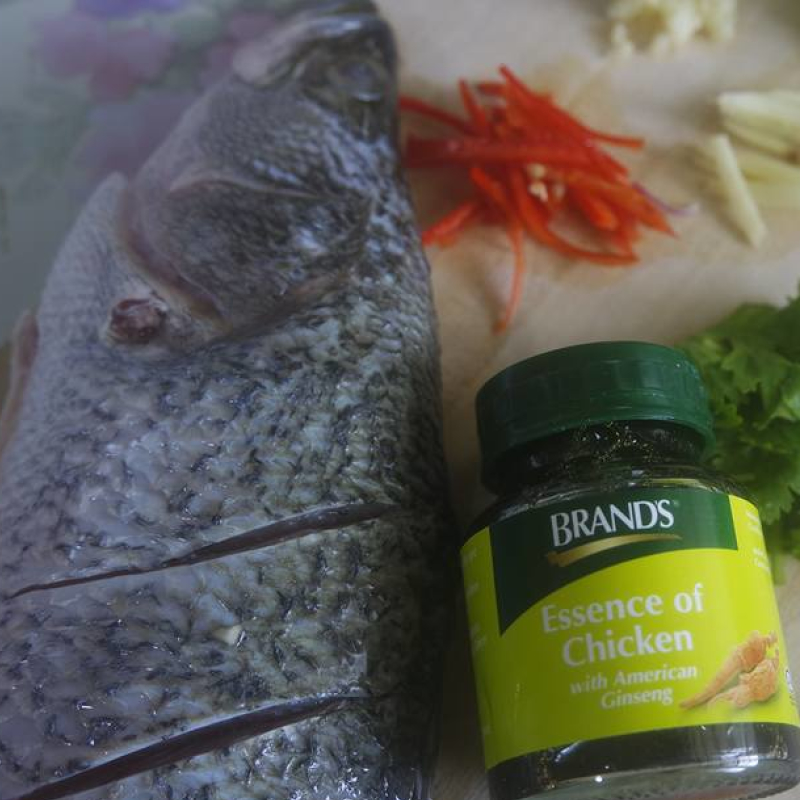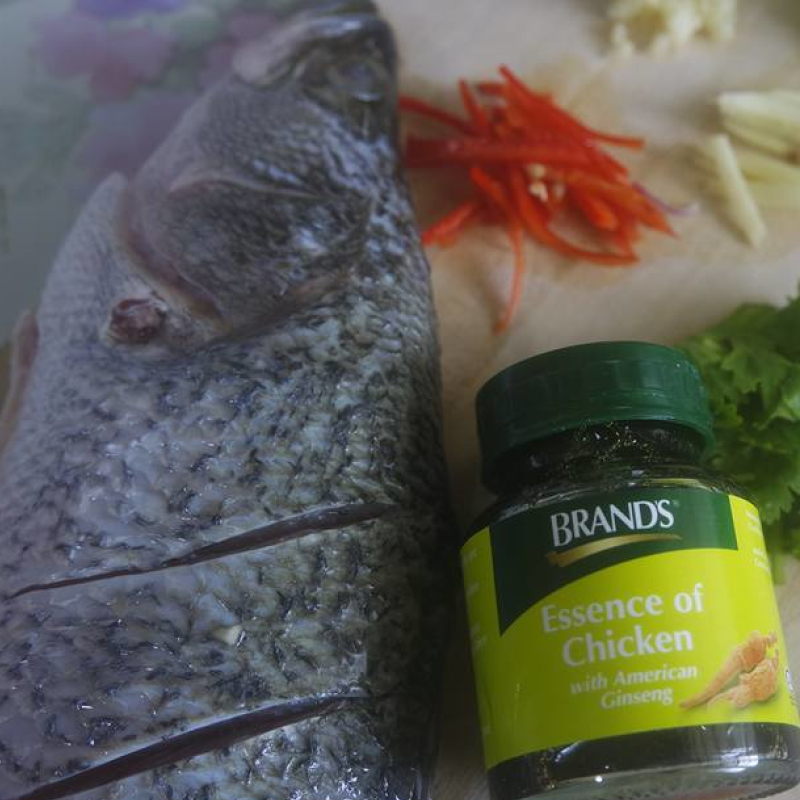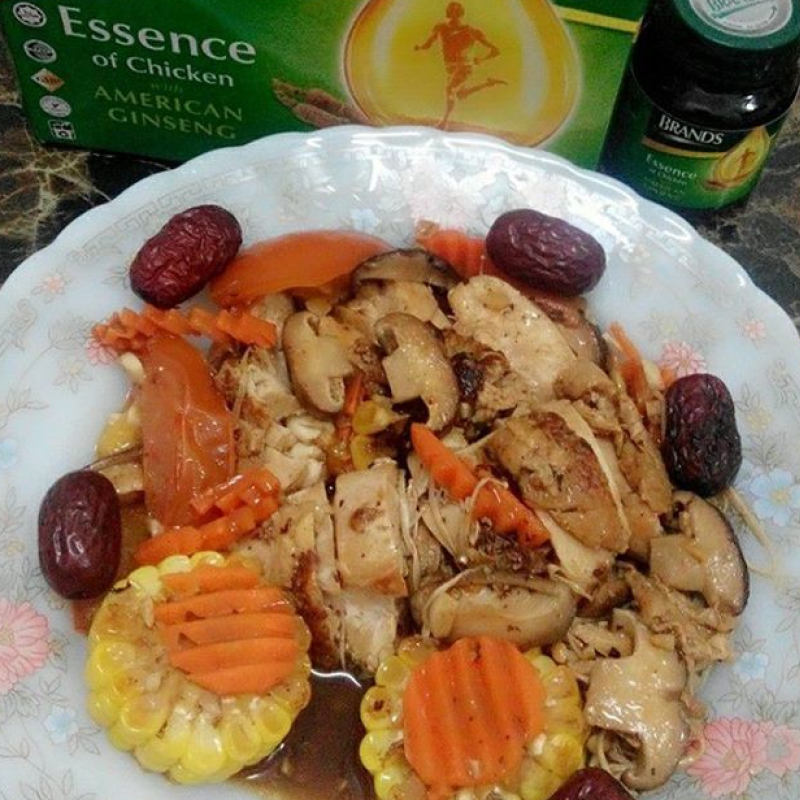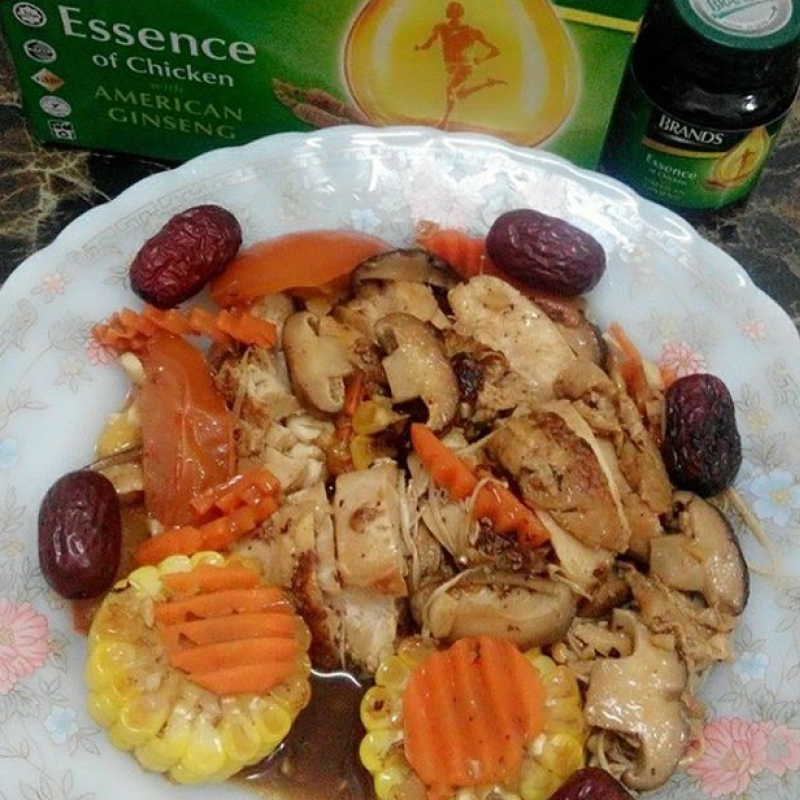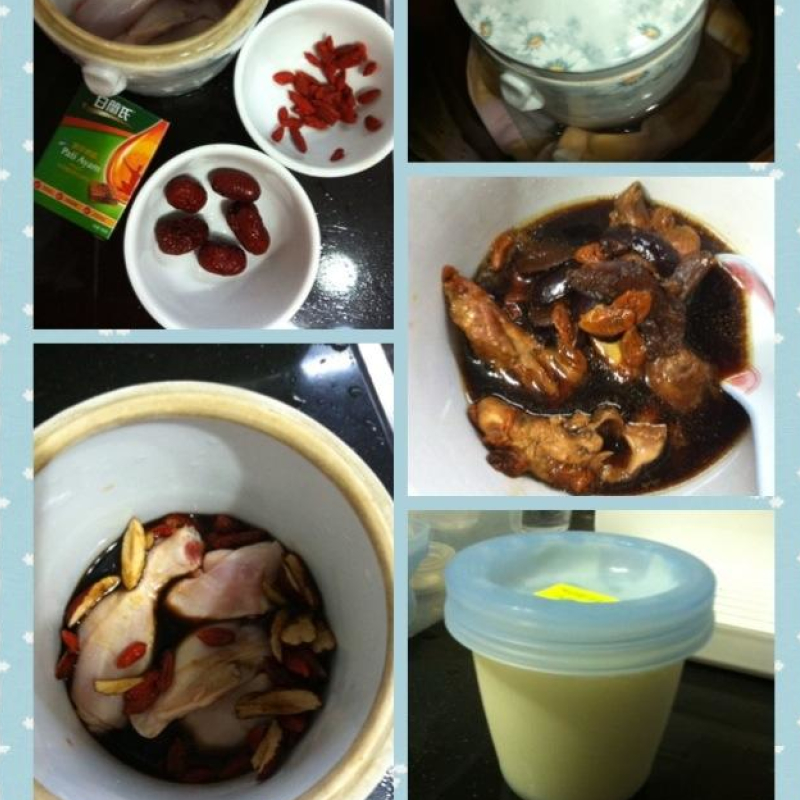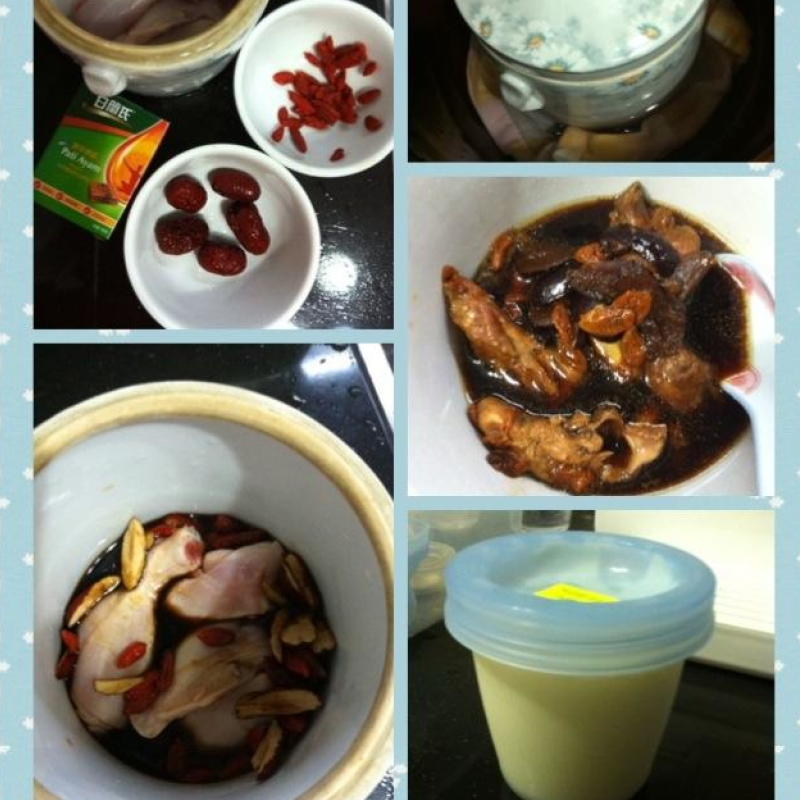 BRAND'S® InnerShine
1st Place Winner – Lee Lih Yeeng with her Prune Dango Yogurt Pudding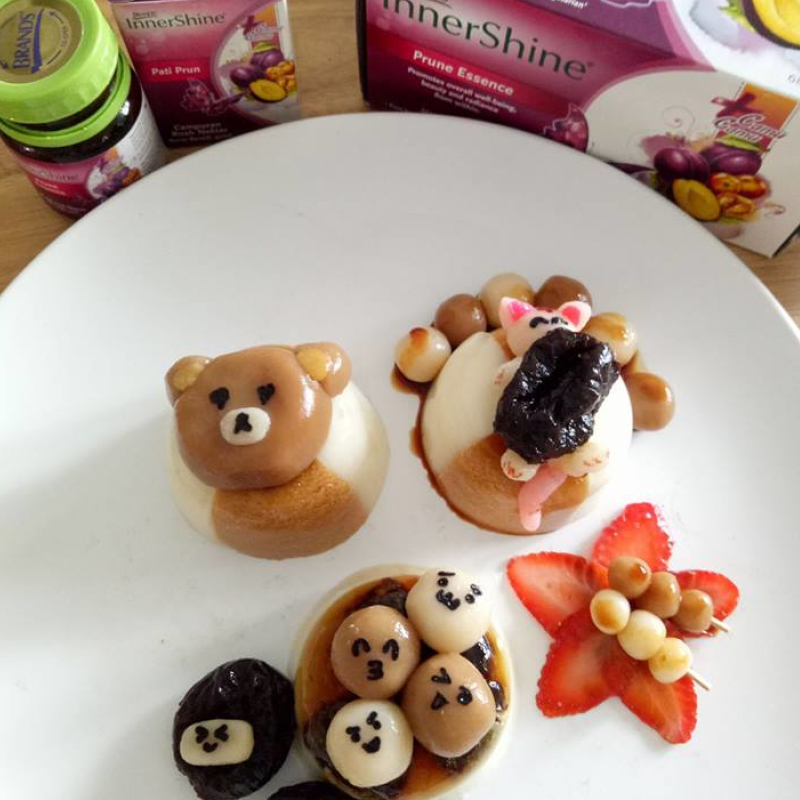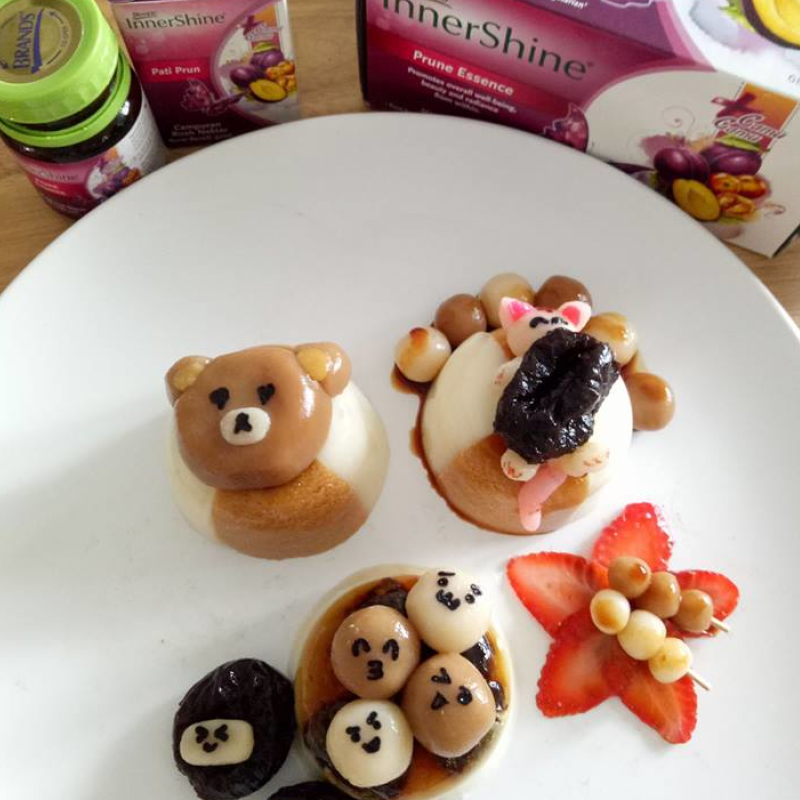 Here's the recipe:
Yogurt Pudding
12g gelatin
20g sugar
100ml water
50ml milk
80g yogurt
*20g sugar
*4 tbsp Brand's Prune Essence
1. Low heat the gelatin with water and sugar, then combine all the rest above into mixture (except the ingredients with *).
2. Divide above mixture into half. One bowl add another 20g sugar and another bowl add 4 tbsp of Brand's Prune Essence.
3. Fill them into mould and fridge for 2 hours.
Dango
50g tofu
50g glutinous rice flour
*4 tsp Brand's Prune Essence
1. Mash the tofu and add into glutinous rice flour and turn into dough.
2. Divide dough into half. For prune dango, add 4 tsp of Brand's Prune Essence and roll into shapes. For plain dango, just roll into preferred shapes.
3. Gently put the dangos into boiling water and cook it.
4. Pick up the dangos when it is floating and soak into a bowl of ice water.
5. Then wipe the dangos till dry and ready for decoration.
Serving:
Remove pudding from mould and deco together with prune, strawberry and dangos.
The remaining Brand's Prune Essence will serve as the sauce by adding on the top of dangos.
Now, the healthy self made dessert is ready to be served.
2nd Place Winner – Crystal Ng with her Fruit tarts with Brands InnerShine Berry Essence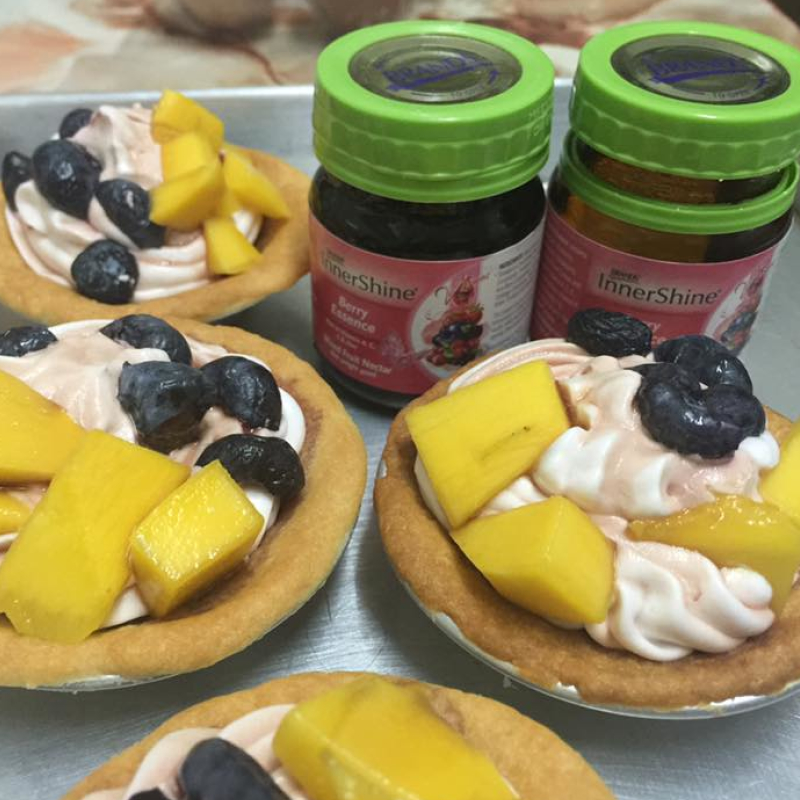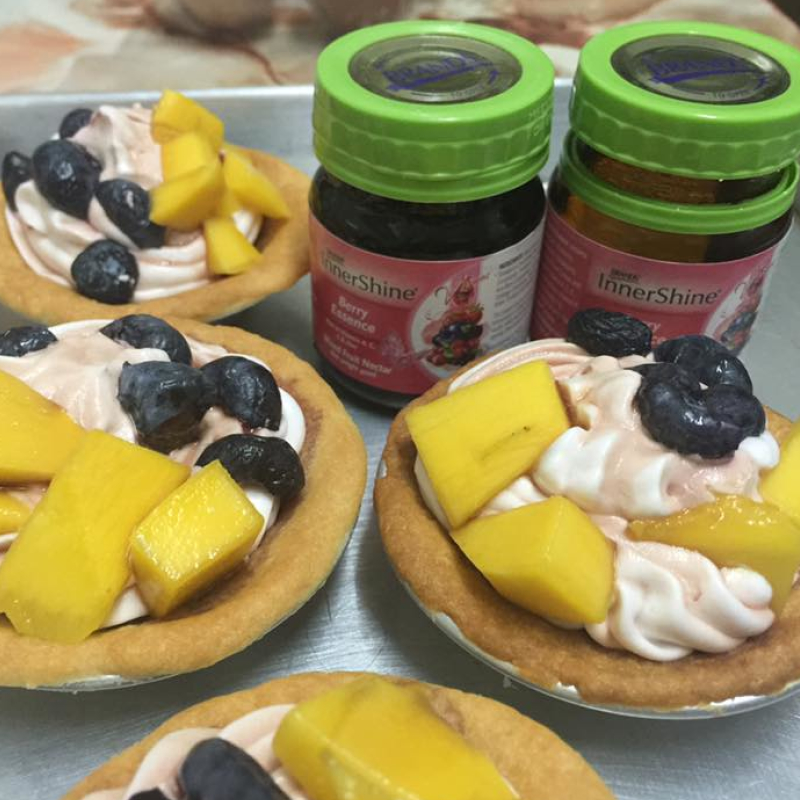 Here's the recipe:
125g butter,
50g granulated sugar,
1pc egg,
195g flour,
a pinch of salt,
whipped cream with berry essence,
some fresh berries and mango cubes
*She decided to keep how she made it a secret*
3rd Place Winner – Shi Min with her Innershine berry cream cheese pâte à choux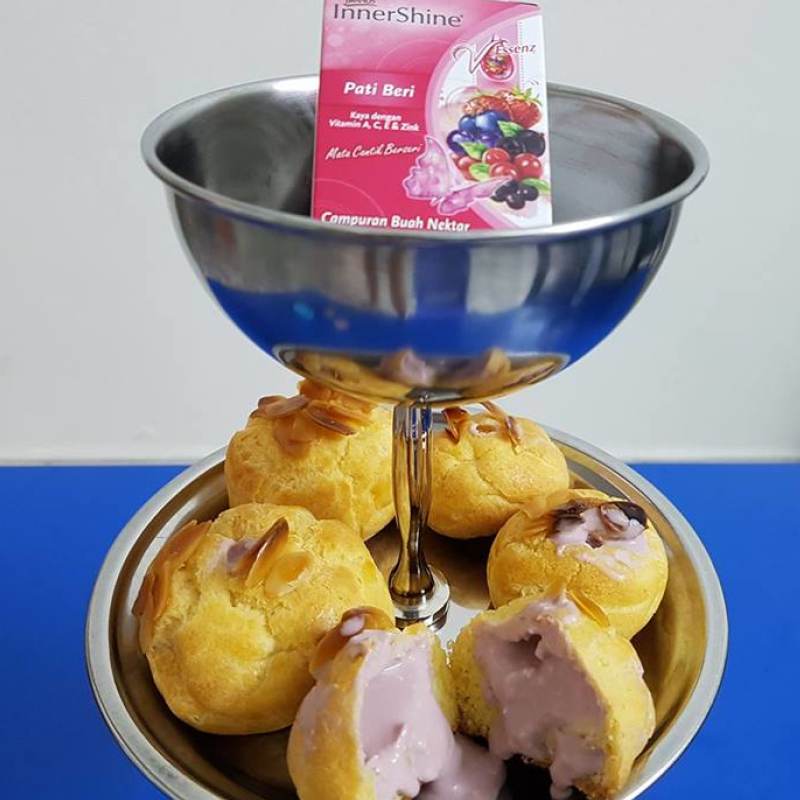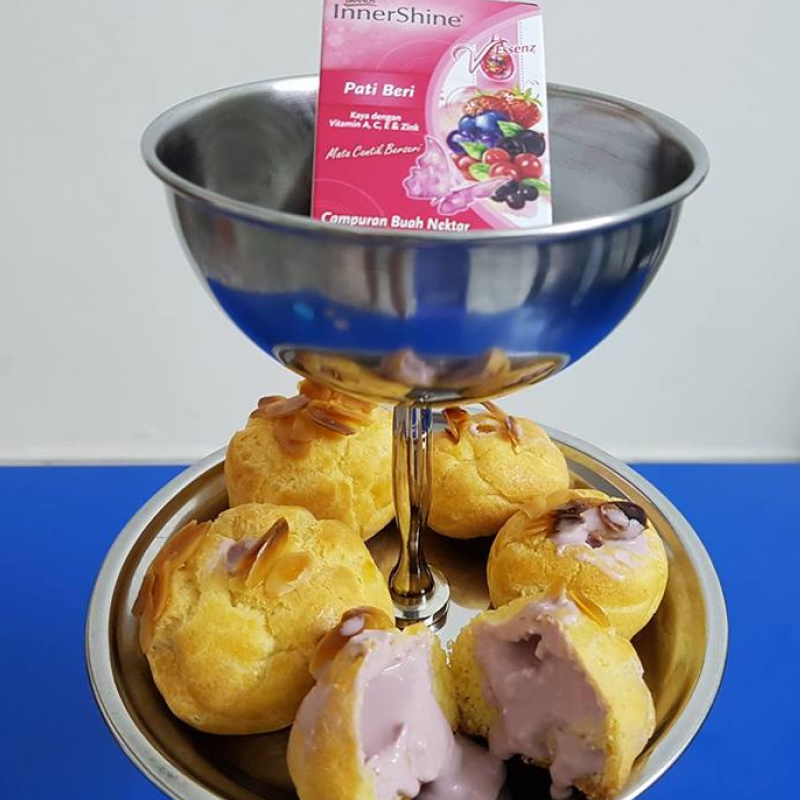 Here's the recipe:
Dough:
100ml Water
50g Salted butter
50g Fine flour
2 kampung eggs (50g/egg)
Filing:
50g cream cheese soften
1 tbsp manuka honey
1 bottle of Brand's Innershine Berry Extract
1. Prepare the filing by mixing together cream cheese, Brand's Innershine Berry Extract and manuka honey. Cover and refrigerate to set.
2. Preheat oven at 200°C
3. Meawhile prepare the dough by bringing the water and salted butter to a boil in a sauce pan with medium heat. Once the butter is well melted in the water, switch off the heat and quickly stir in the flour.
4. Switch on the heat again to medium heat and continuously stir the mixture until it pulls away from the sides and a film forms on bottom of pan. It takes around 2-3 minutes.
5. After that, transfer the dough-like mixture to a bowl, continue to stir it around while letting it cool, about 3 minutes.
6. Then add in the eggs. Mix only one at a time. Mix the egg well with the dough before adding in the next egg. Mix the mixture until it is sticky and can hold a stiff peak when touch with a spoon or finger.
7. Once done, pipe the dough on the baking tray. Brush the surface with some egg wash and sprinkle some almond chips on top.
8. Put into oven and bake at 200°C for 15 minutes or till the puffs are golden brown and well raised.
9. After that, let the puffs sit in the oven for another 5 minutes before taking it out to cool.
10. Once the puffs are cooled, use a straw to poke a hole on the puffs to pipe in the filing.
11. Once the filing is filled into the puffs, it is ready to be served.
Consolation Prizes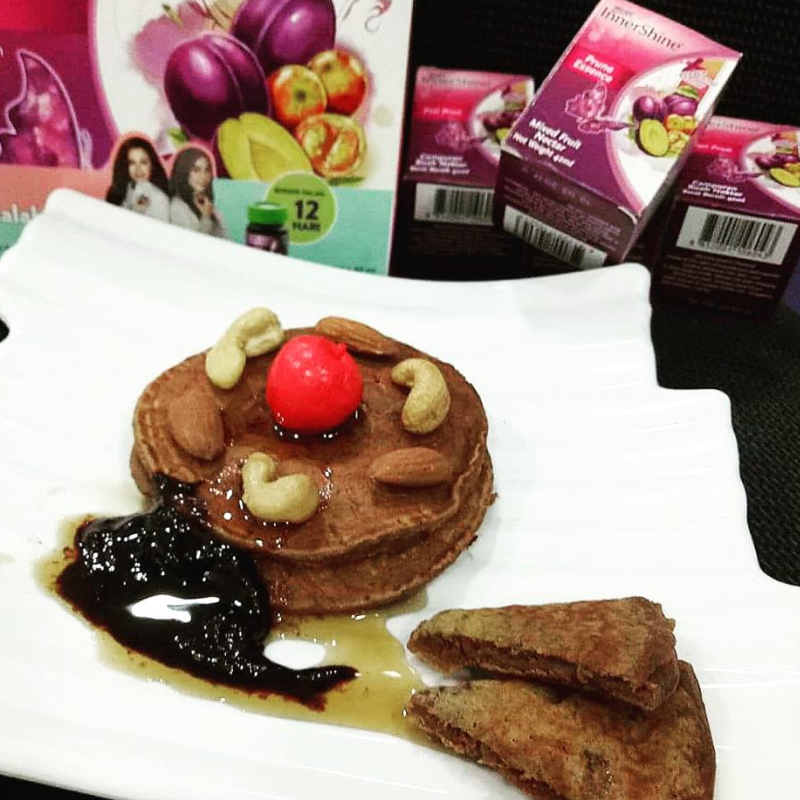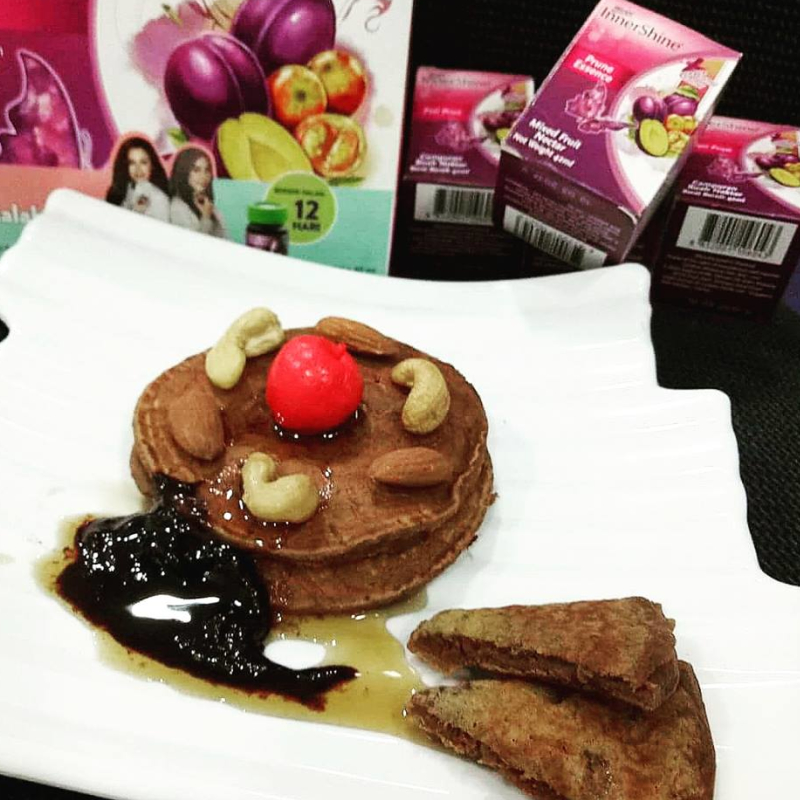 2. Puteri Rara with her Jelly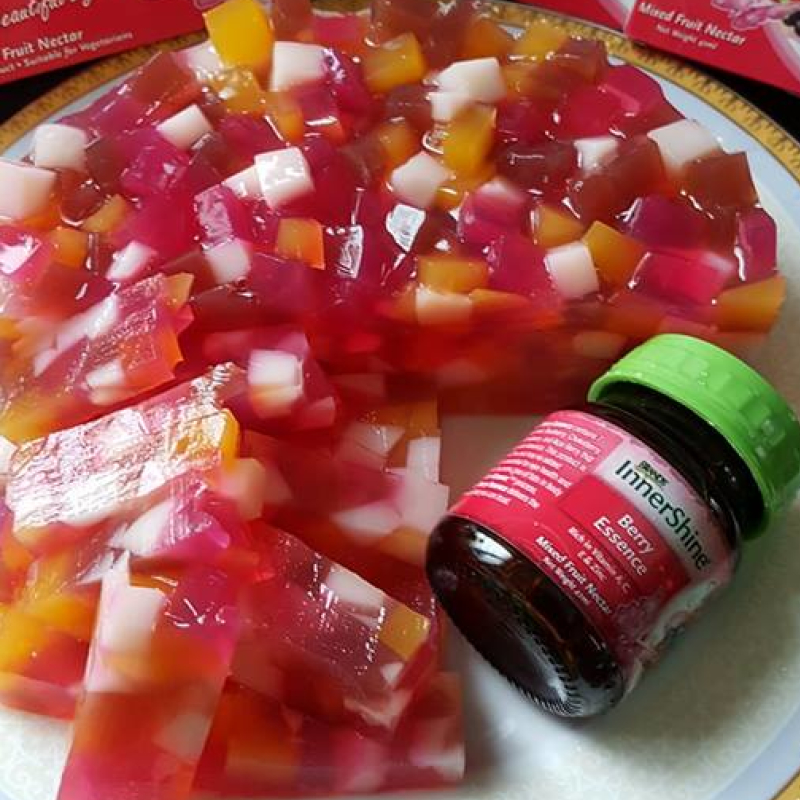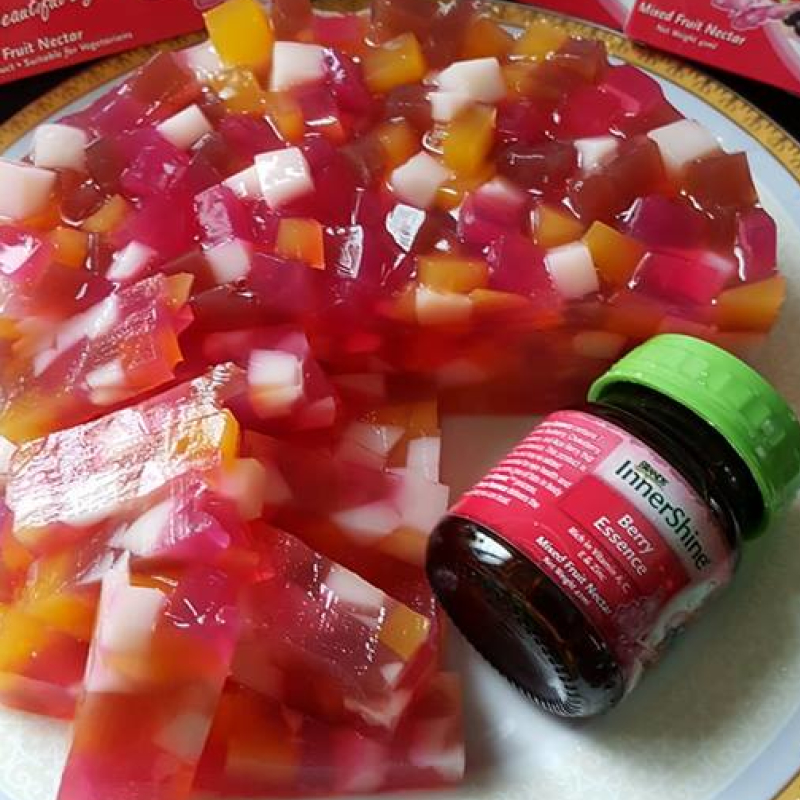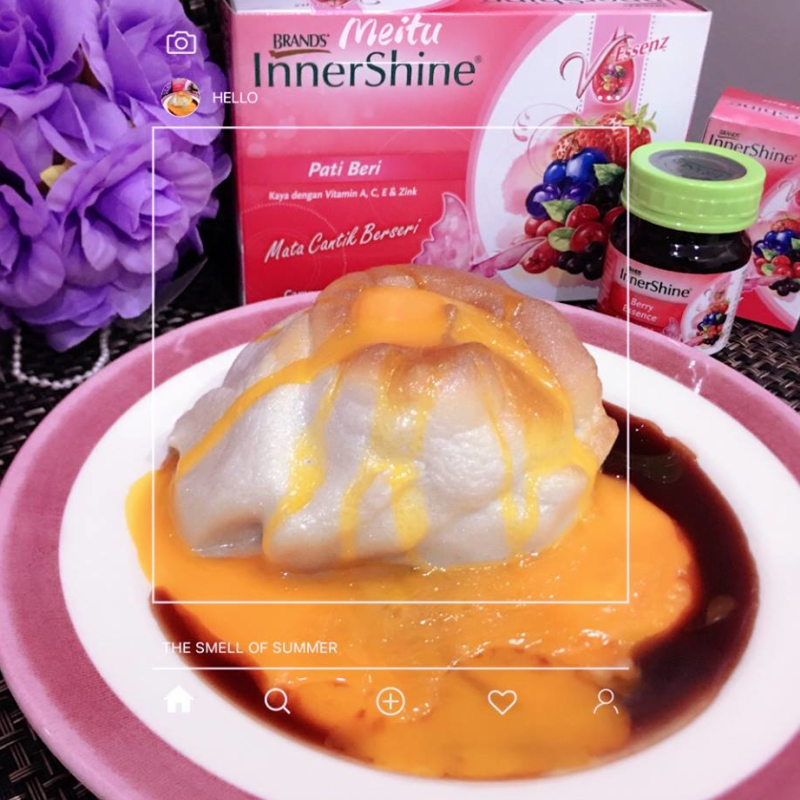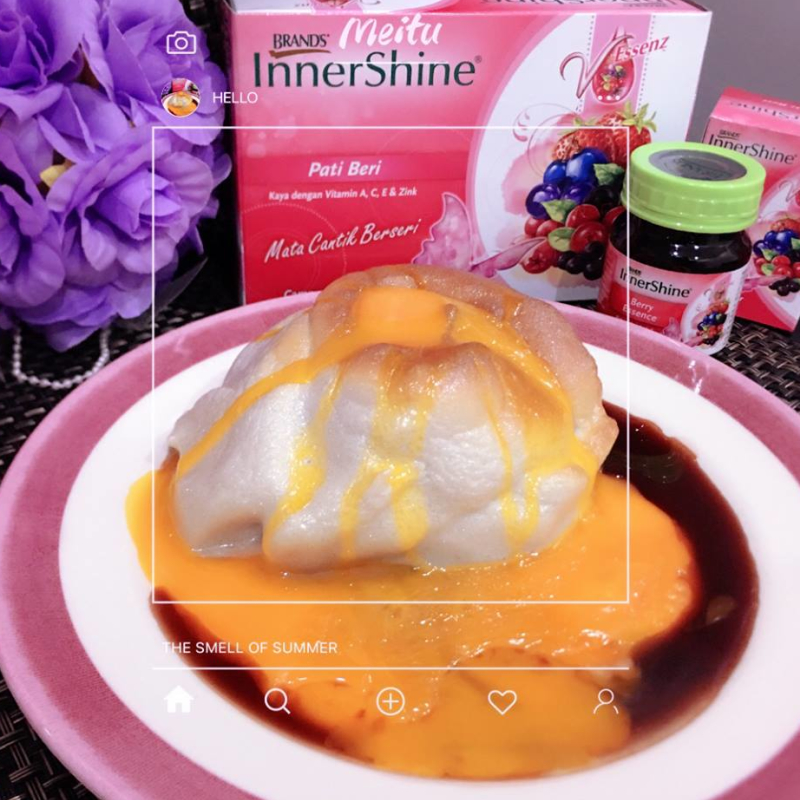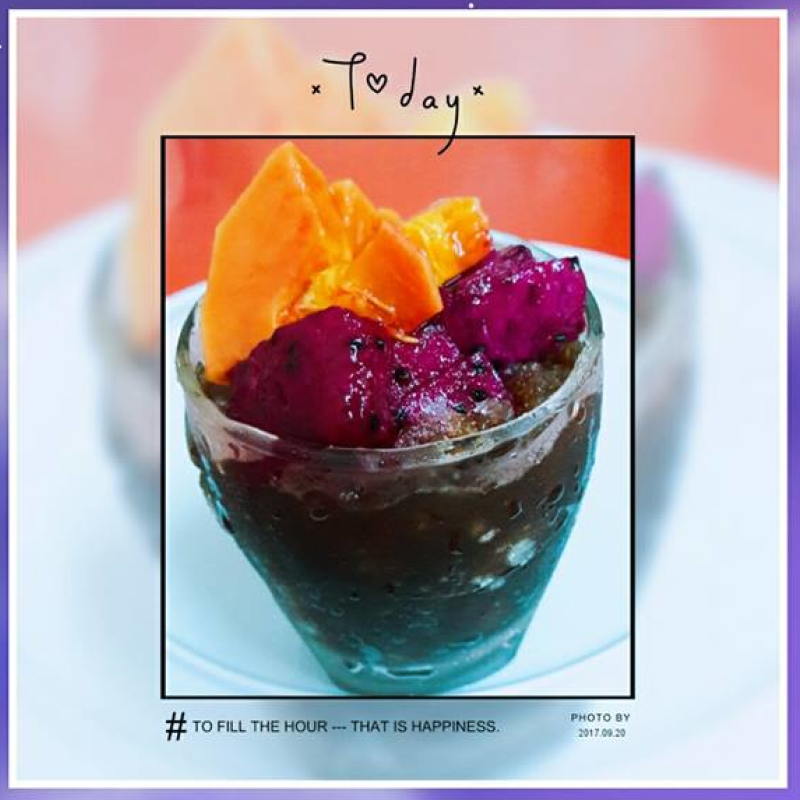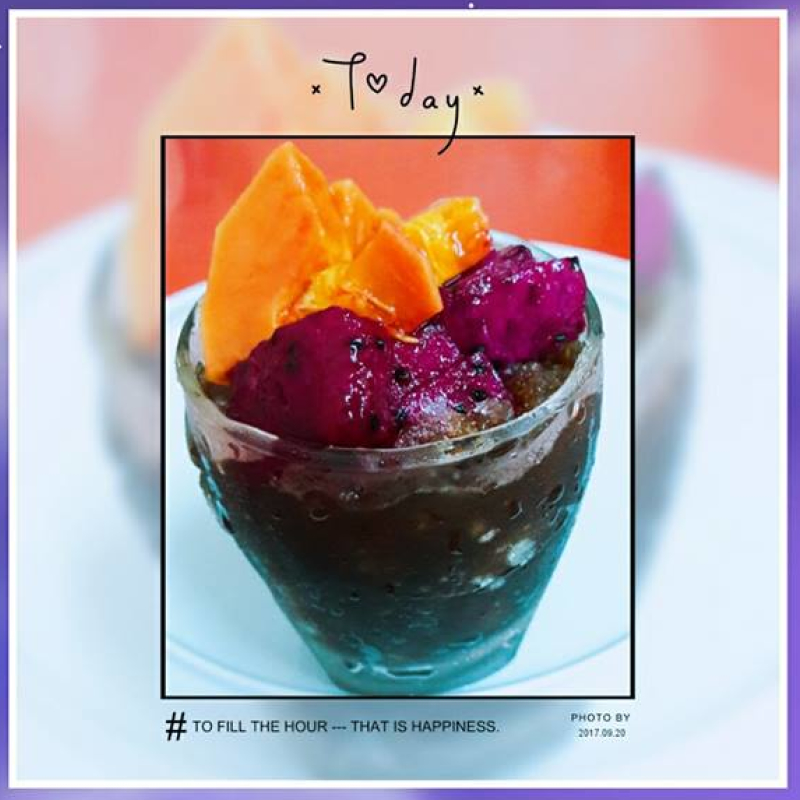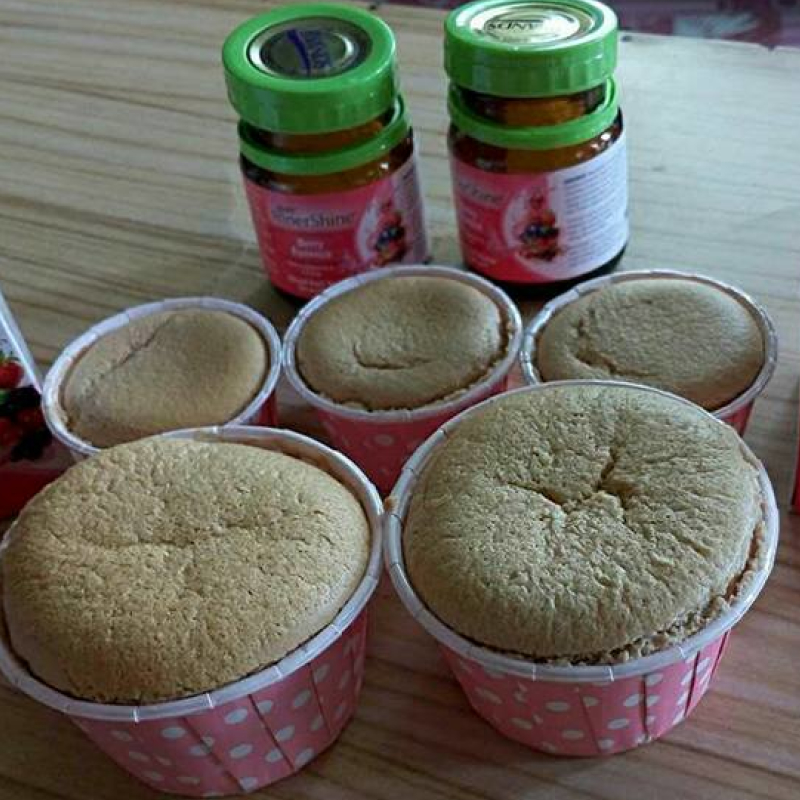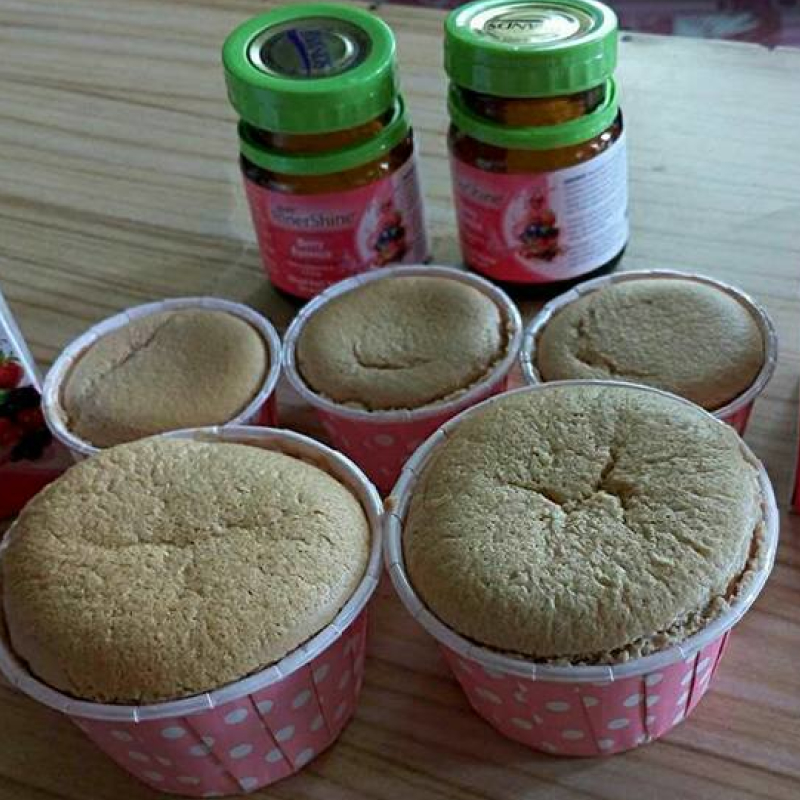 Congratulations to all the winners! They've truly showcased that there are many ways to enjoy BRAND'S products, be it their chicken essence or InnserShine ranges. If you're interested in trying out any of the products that they've used, click here to get the best price! Who knows? Maybe you might be able to come up with a five star recipe!
For more parenting tips and tricks, or for the best price in baby products, visit Motherhood.com.my now!
Or find out why it's good to cook with your kids here.