Just like every action movie buff is looking forward to Arnie making a comeback in Terminator 6 this year, every mom who has ever dealt with diaper rash is looking forward to a solution that can truly end her baby's distress.
That solution has arrived today.
Enter Diapo-Care ─ the world's first and only product developed in Holland to contain the neutraliser to stop diaper rash in its tracks and then heal the skin while moisturizing and protecting it from further attacks.
Highlighted

What is Diaper Rash?
But what is diaper rash and why does it occur? First of all, diaper rash is a common occurrence. It is a skin irritation that develops when baby defecates into his diaper and there is contact between the feces and baby's skin.
The problem with this feces is that it contains enzymes called protease enzymes that are particularly virulent on baby's tender, thin skin.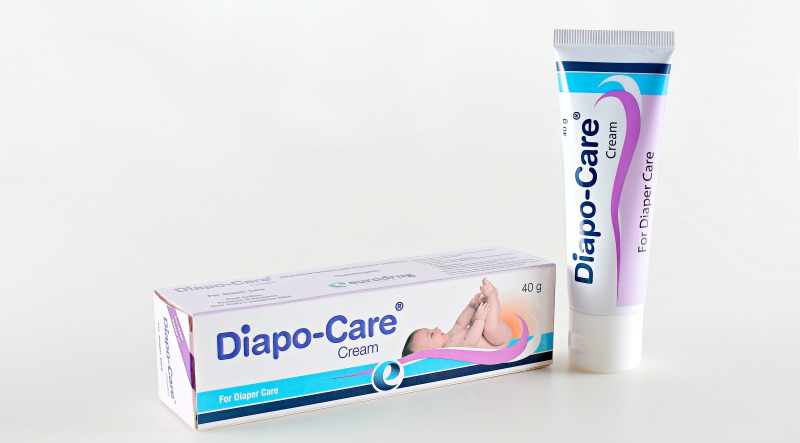 Protease enzymes are present in the intestine and enable us to digest our food. These enzymes are normally neutralized in the colon. However, in babies and infants who have immature digestive systems, the proteolytic enzymes in the intestines are not neutralized in the colon but are released into the feces.
When the feces which is full of these enzymes comes into contact with baby's sensitive peri-anal skin, that is when the problem starts. The skin gets inflamed, irritated and erupts.  Needless to say, this will cause baby a lot of misery.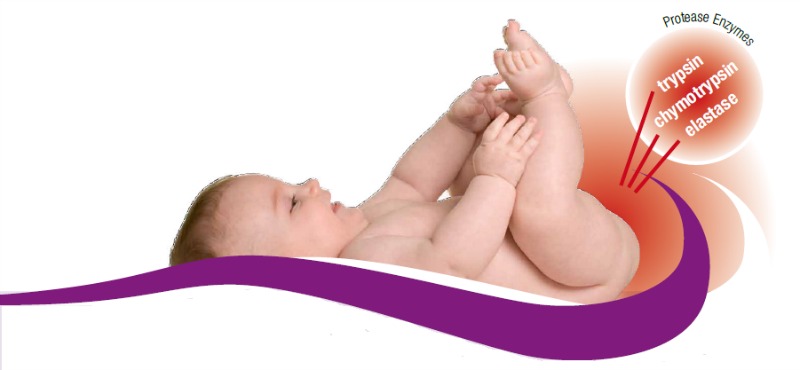 Why is Diapo-Care the Real Solution?
Diapo-Care is the first and only product in the world that contains the protease enzyme inhibitor to prevent and treat the root cause of baby's diaper rash. It also contains Dexpanthenol to moisturize and restore baby's skin to its prime condition.  At the same time, Diapo-Care is hypoallergenic, which means it will not cause an allergic reaction on baby.
How Diapo-Care Works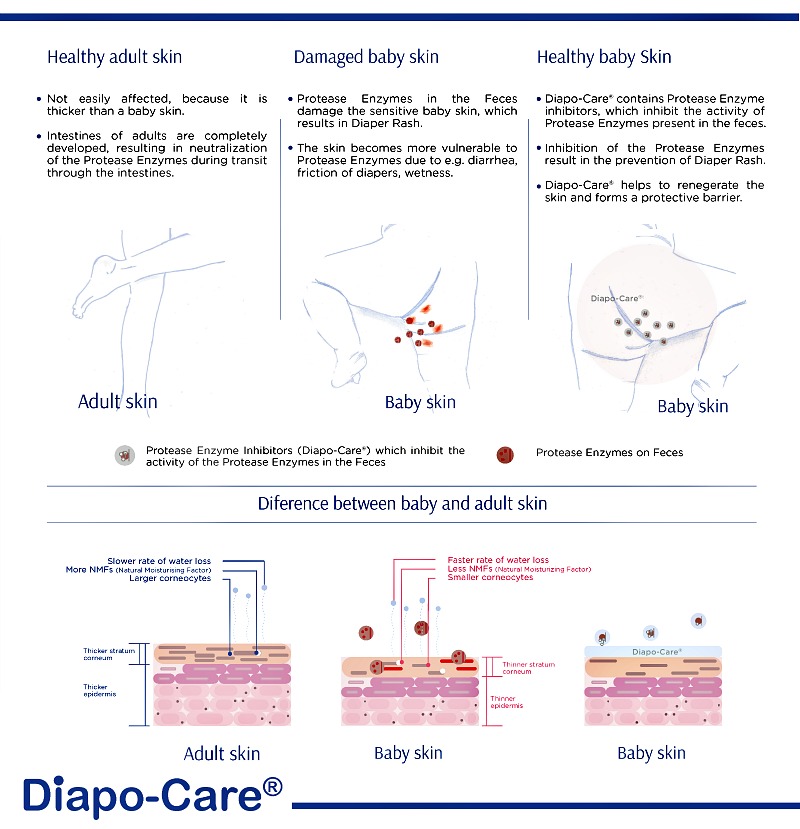 Watch How Diapo-Care Works in a Video
To find out more about Diapo-Care, please visit their website or Facebook.
---
What Mothers Are Saying About Diapo-Care
Mothers are excited about Diapo-Care's breakthrough technology. See what they are saying after using Diapo-Care: