Malaysian baby boy born in grab last week gets free rides for life.
A beautiful story…
A pregnant woman was on her way to a hospital in Kuala Lumpur on Thursday ( August 3 ) when she suddenly went into labour.
The woman was accompanied by her husband and a friend for a check-up at the hospital as the baby had been due only next week. They were caught in heavy traffic when the woman suddenly started screaming.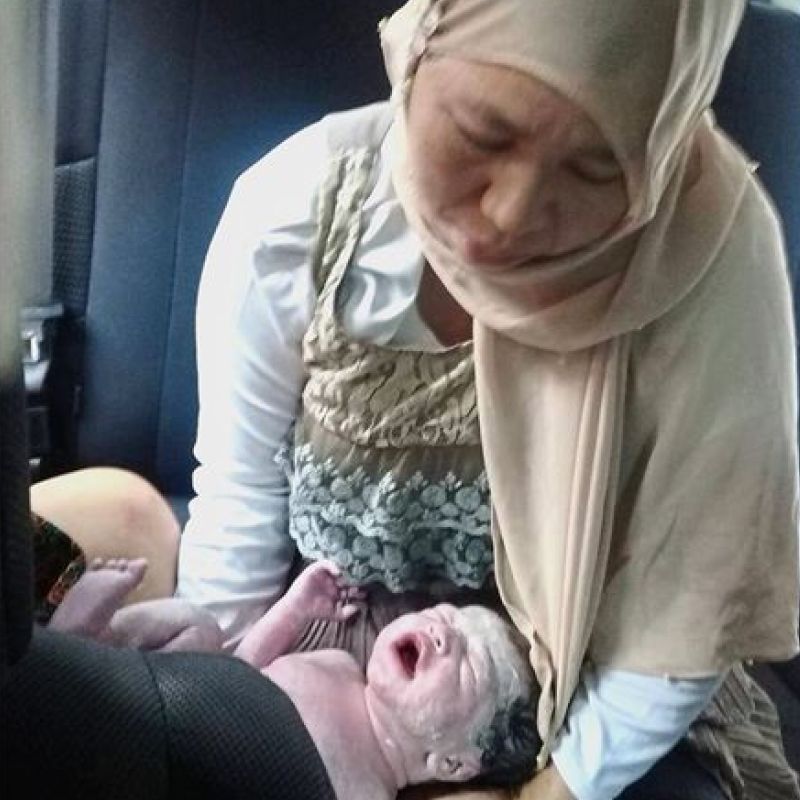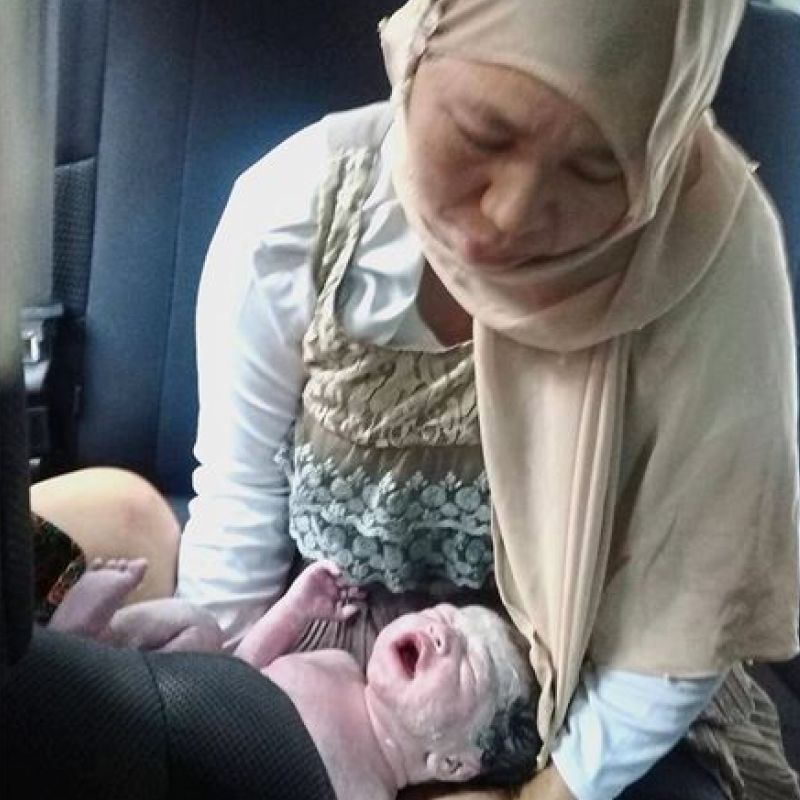 The driver, Grace Nesamani Raju, told The Star: "She (the mother) said she could feel the water breaking and she really could not stand the pain, so she was screaming and screaming."
"The minute I stopped the car at the entrance, the baby was already out, right in front of the hospital," she said.
Nurses rushed into the car to cut the malaysian baby boy's umbilical cord and bring him into the ward. The baby is safe and the parents are happy.
Grab company expressed its joy…
"IT'S A BOY! We're overjoyed to hear that a baby was delivered in a Grab ride yesterday while on the way to the hospital," the company said in a post on Facebook on Saturday August 5th.
"We couldn't have been more proud of our driver-partner, Grace, who remained calm and brought both parents and baby safely to the hospital." "To celebrate this joyous event, we are giving the baby a LIFETIME of FREE Grab rides." said the company.
Grab Driver visited the couple…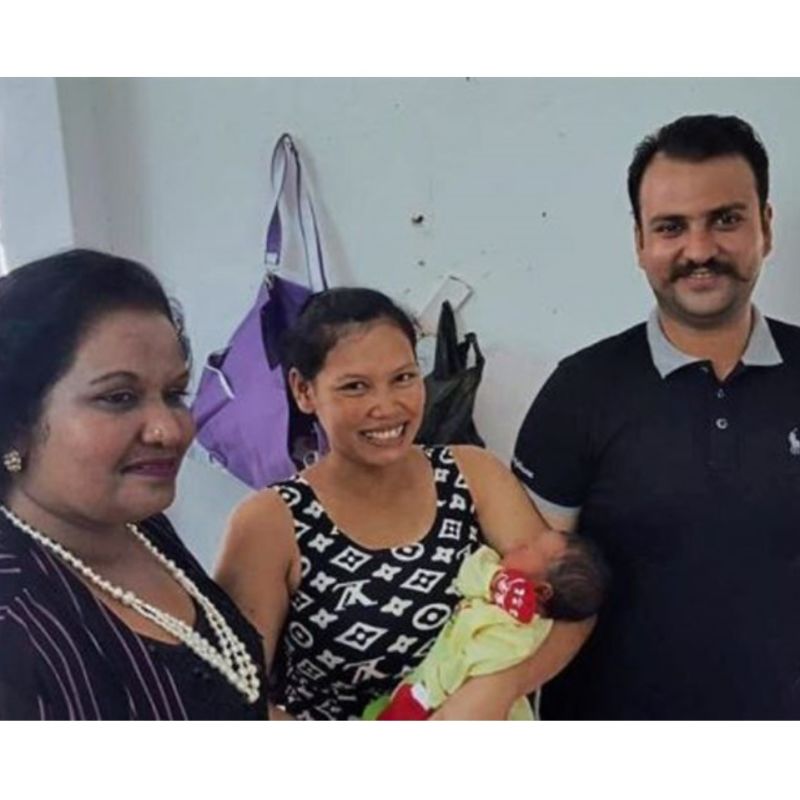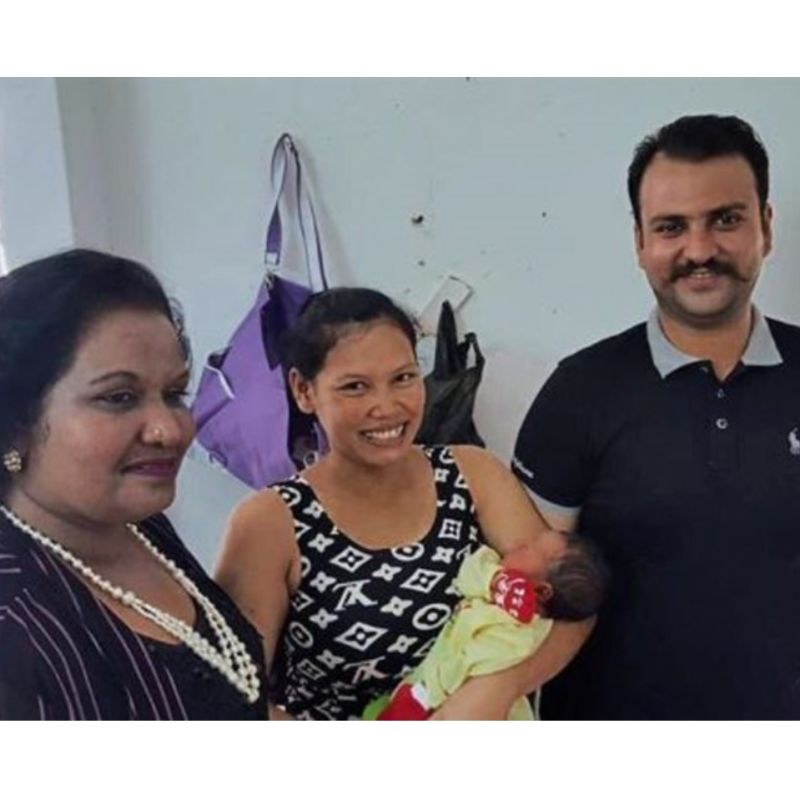 Grace, the Grab driver visited the couple and their baby, named Ali Ahmad Razak, at their home. She also brought presents for the baby. Before the meeting, the woman admitted that she still could not believe that a baby had been born in her car.
Earlier, the driver received a message from Grab. The company informed her that Maria's family did not have her telephone number to convey their gratitude. Then they decided to pass their message to Grab.
Umair, the father, said he could not believe that news of his son's birth had gone viral.
"We were busy at the hospital caring for our baby. Because of Grace, we now have a healthy baby boy," he said.
"I will never forget the whole experience," said Maria. "Ali Ahmad is too young to understand all of this now. But when he grows older, I will definitely introduce him to Grace again."
Share your opinion about this story and do not hesitate to comment below.
Previous article : 10 Reasons to send your kids off to nursery
For baby products click here.