Royal baby #3 is here! Kate Middleton, Prince William's wife, gave birth on Monday, April 23 to a boy, the third child of the couple, announced the Kensington Palace.
Why is the royal baby so important?
Highlighted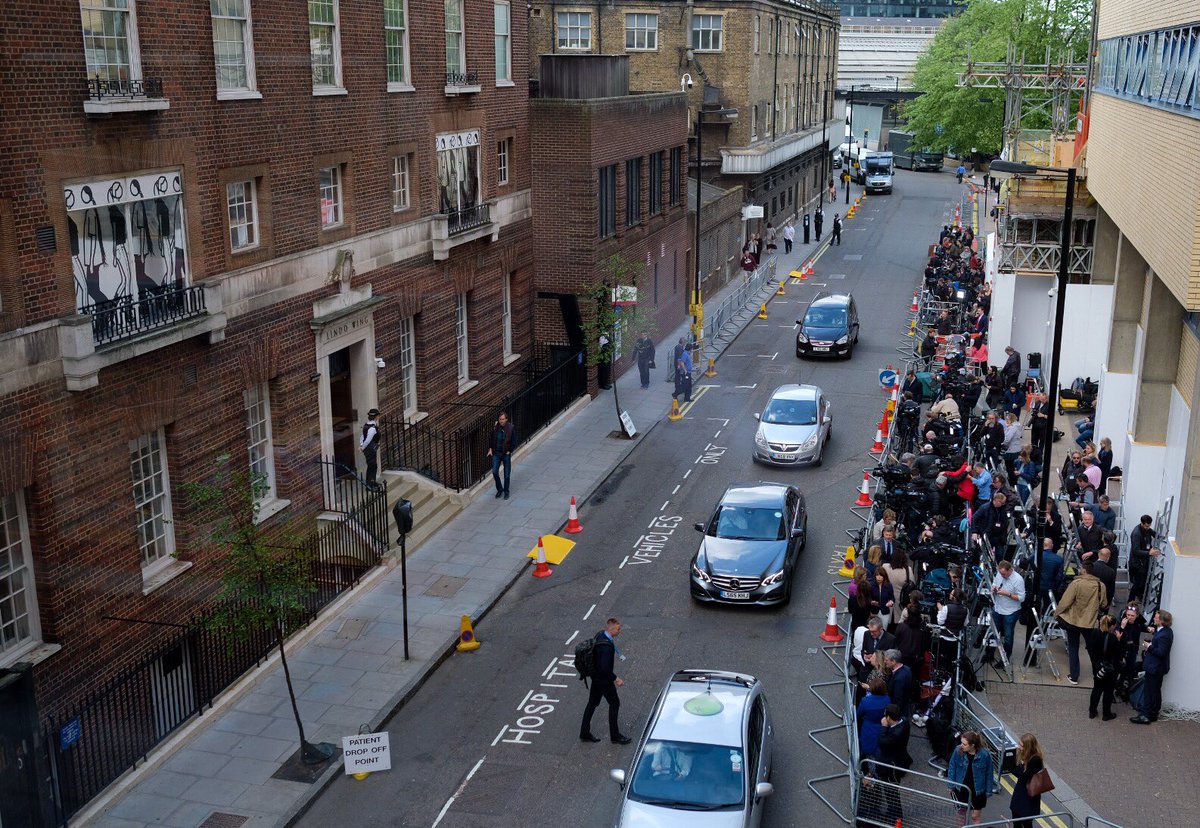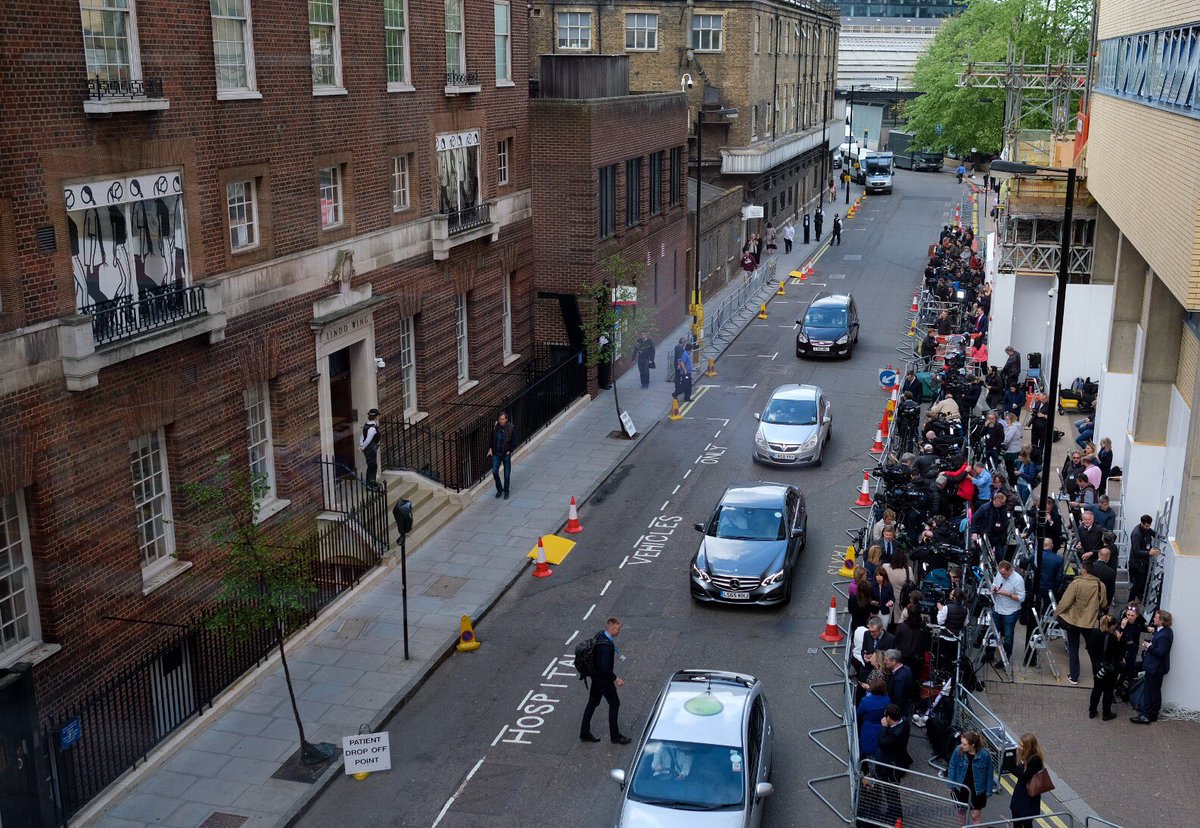 The name of the baby, born at the St Mary's Hospital, will be announced "in due time," added the palace. The punters' favourite names are Arthur, Albert, James or Philip.  The newborn is the sixth great-grandchild of Queen Elizabeth II, who turned 92 on Saturday, and Prince Philip, 96. Every time that a royal baby is brought into the world, a lot of people are thrilled by the news.
Many people even chose to come many days/weeks before, in order to wait for the fateful event in front of the hospital. As shown in the above picture, a lot of people were waiting, including press from all over the world. As an example of the dedication from English people to such events, an unofficial town crier came up to proclaim the birth of the royal baby.
Moreover, to welcome the baby, 62 gun salutes are planned to be shoot at the London Tower.
How does this new birth impact the succession line?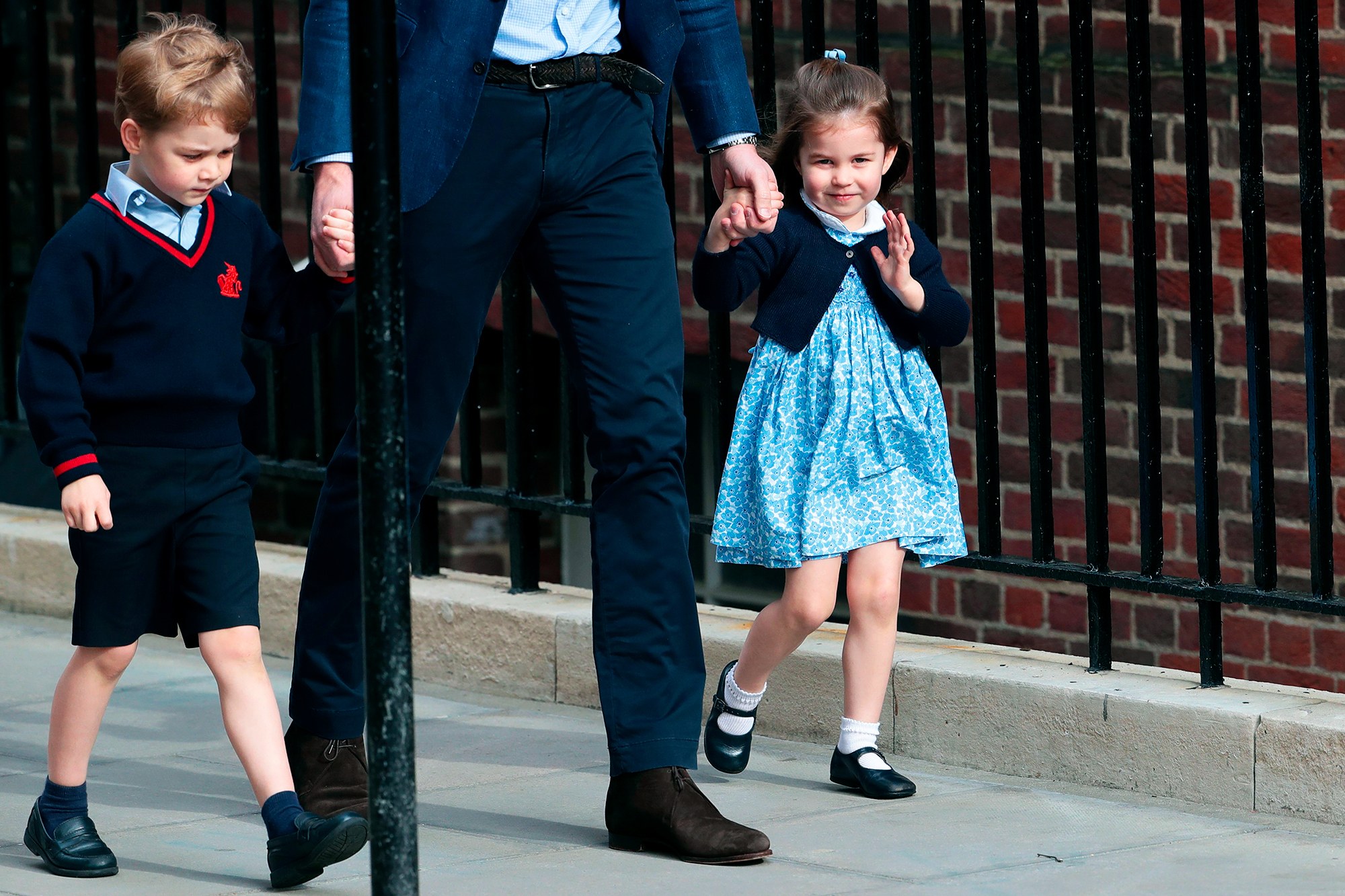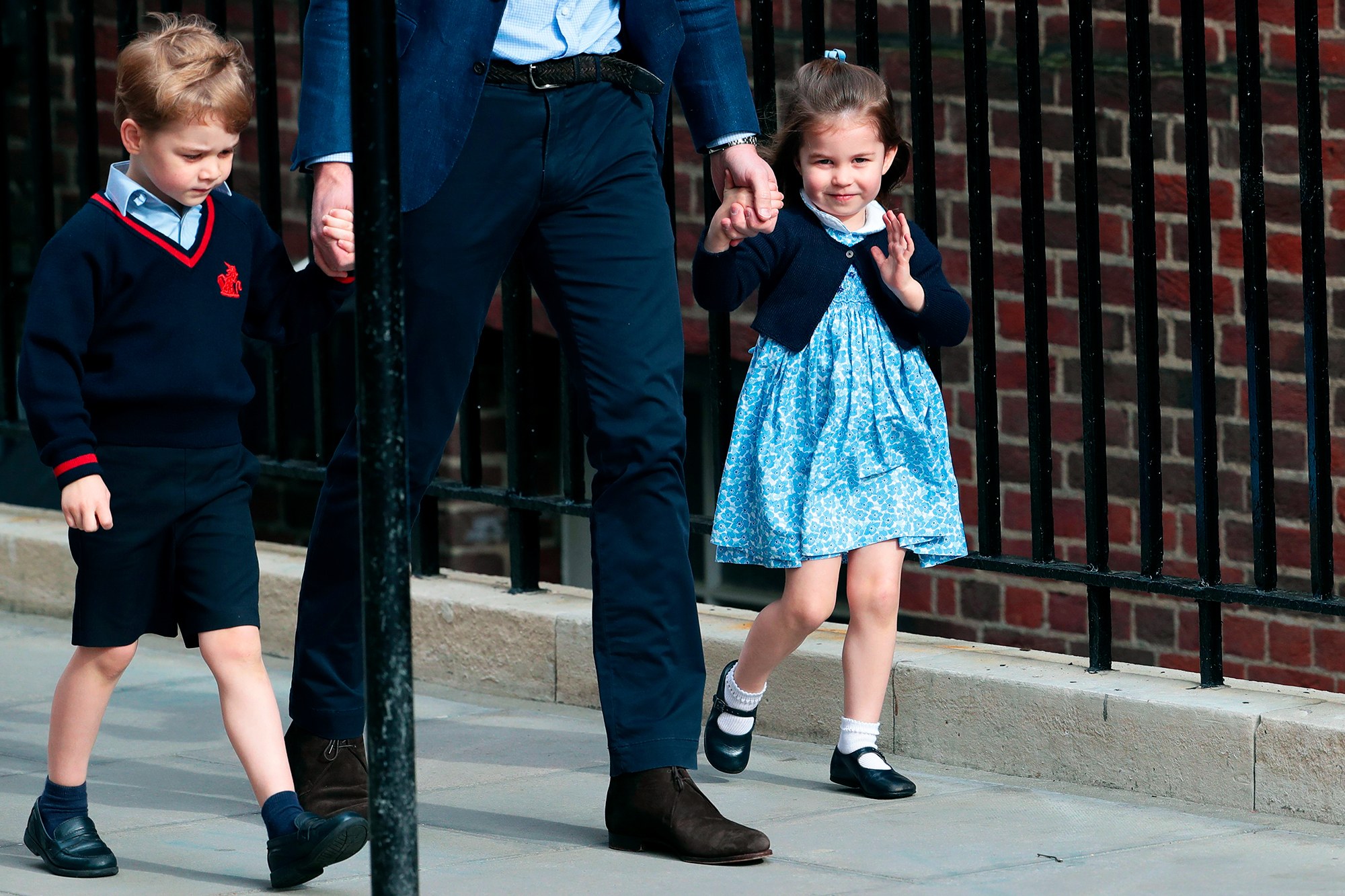 After the birth of this new baby, the succession line changed a bit. For the first time in history, a baby boy doesn't outrank his sister in the succession line. Meaning that this new baby will still rank after his older sister Charlotte in the succession line. Indeed, these changes occurred in 2013 when the current Queen Elizabeth II (ruling since 65 years) has enacted the new rule that the child's sex doesn't change anything in the succession line.
Here is a little recap to help you understand the whole thing: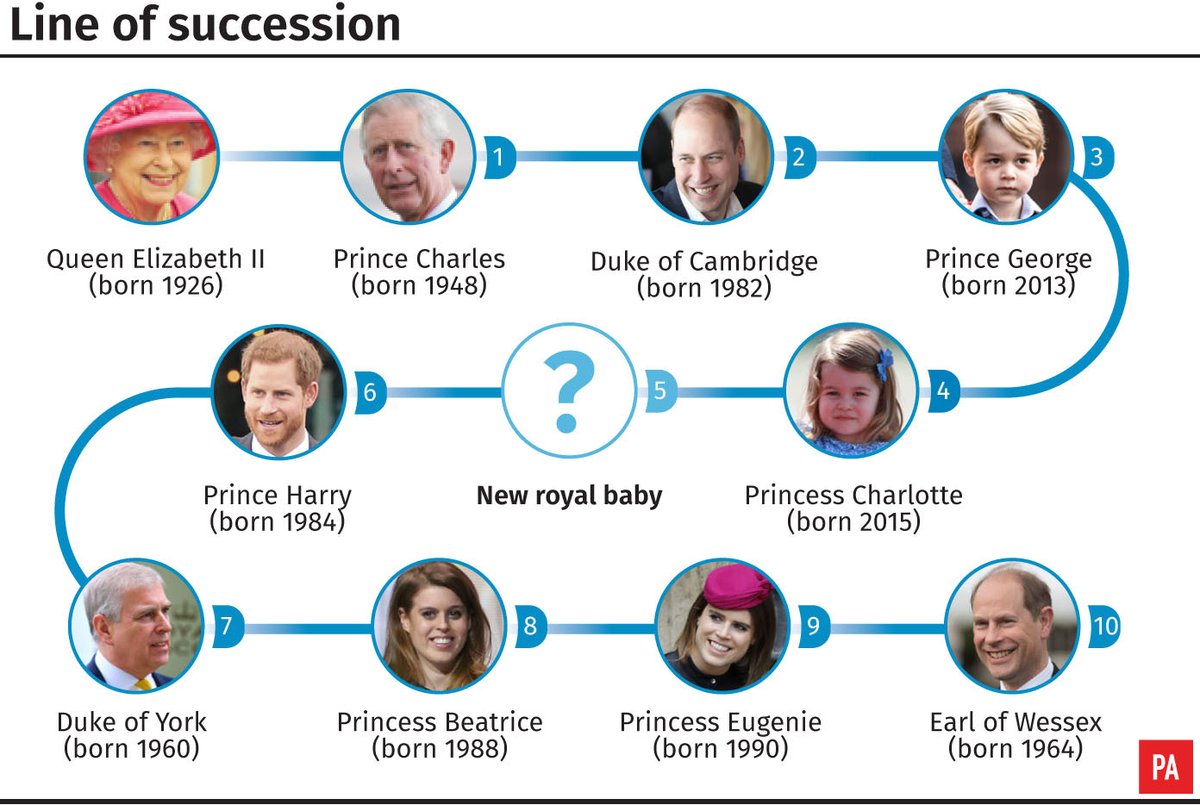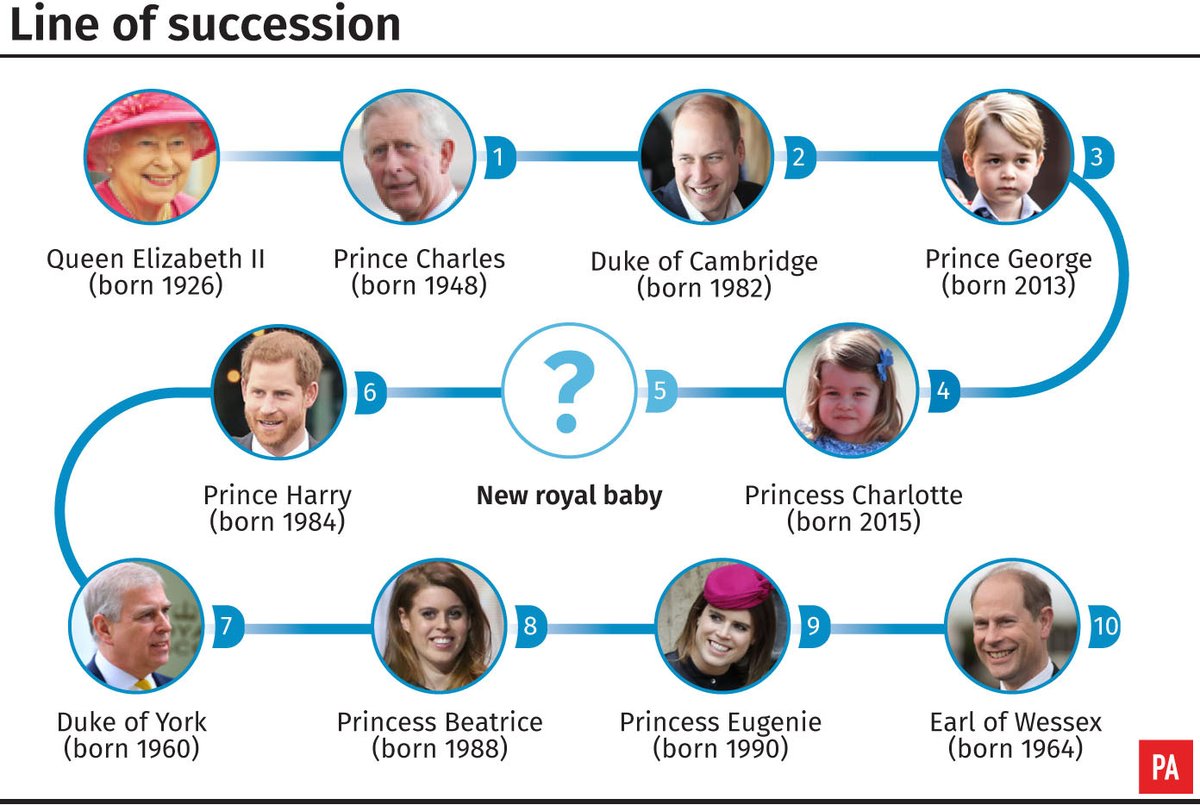 Worldwide congratulations and more celebrations to come.
Many people around the world wished to the royal couple their congratulations. UK prime minister declared her "warmest congratulations to the Duke and Duchess of Cambridge on the birth of their baby boy."  While Michelle Obama also said in an Instagram post "We hope to meet him soon for a Kensington Palace pajama party. I'll wear my robe!"
This royal birth is not the only celebration that English people can expect as Prince Harry (William's brother) has planned his marriage with the actress Meghan Markle on May 19th.  One more occasion for fans of the royal family to rejoice!
Feel free to comment this news below and share your opinion on this happy event for the royal family. To find more articles and baby products head over to Motherhood.com.my