Ditch the typical overcrowded baby warehouse sale and get your way to this online warehouse sale from Motherhood.com.my – Supermom Online Warehouse Sale! In conjunction with the Mother's Day and Ramadan, Motherhood.com.my is having an online baby warehouse sale with massive discounts, goodies and so much more.
Here is the breakdown of the first-ever online warehouse sale at Motherhood.com.my:
Crazy discounts up to 86% for ALL BRANDS!
You hear it right! Supermom Online Warehouse Sale at Motherhood.com.my offers crazy discounts up to 86% for ALL brands. No matter what baby products you are looking for, you can get it all here at Motherhood.com.my. With more than 10,000 products from over 30 brands, Supermom Online Warehouse Sale will leave you with abundant of choices!
Highlighted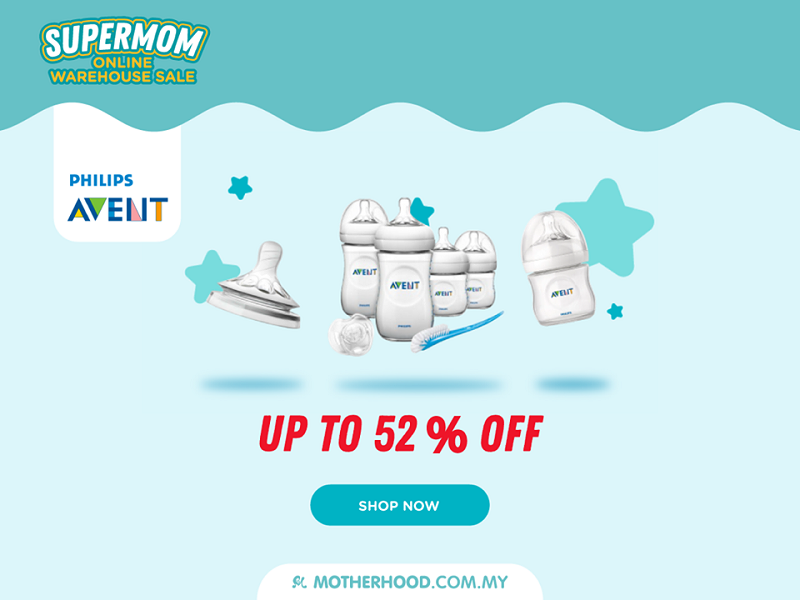 *RM90 OFF for any Nestle products.

Up to 52% OFF for Philips Avent.

SitSafe Infant Carrier for only *RM69!
2. Different, daily Shocking Deals every day!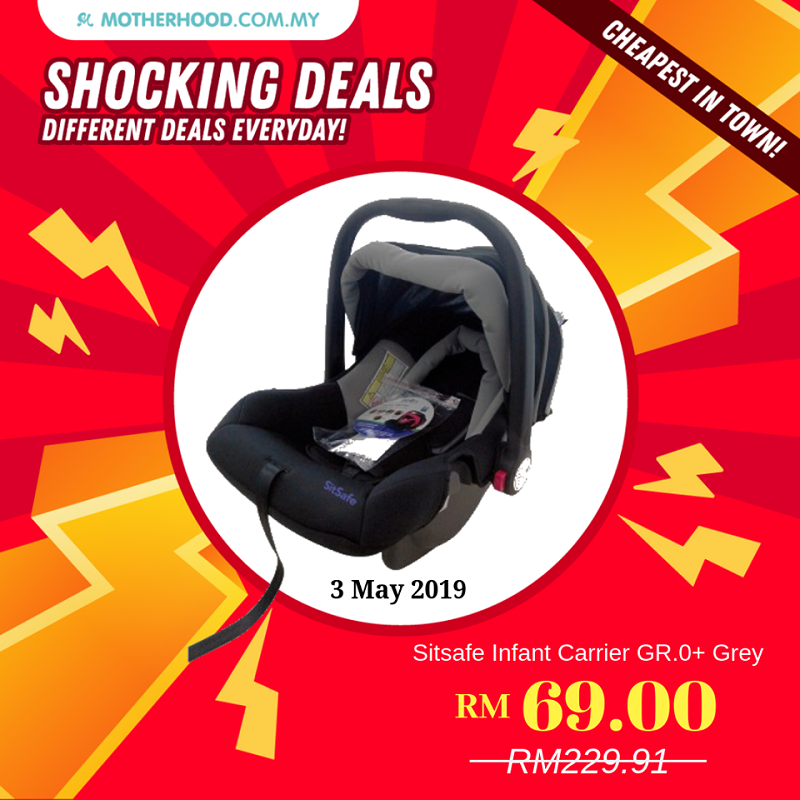 Moreover, there is a special section for all mommies out there – Shocking Deals! Shocking Deals offer the best of the best prices for a variety of baby items every single day. We have car seats, baby diapers, Philips Avent, baby's toiletries, baby pool, clothes, and so much more. If you are lucky, you can grab some of the Shocking Deals' item for free! Shocking Deals will be available throughout the Supermom Online Warehouse Sale, every single day until 31st of May 2019.
3. Sale, sale and SALE for 31 DAYS!
Supermom Online Warehouse Sale is taking the extra mile by having this exclusive sale up until the last day of the month! Available for 24hours throughout the month of May, no queueing, no need to get into the massive crowd, yet you can still shop at the best price.
All you need is some budget and a good internet connection! Shop everything at your fingertips and just wait for the items to arrive at your doorstep.
4. Enjoy Purchase with Purchase (PWP) Items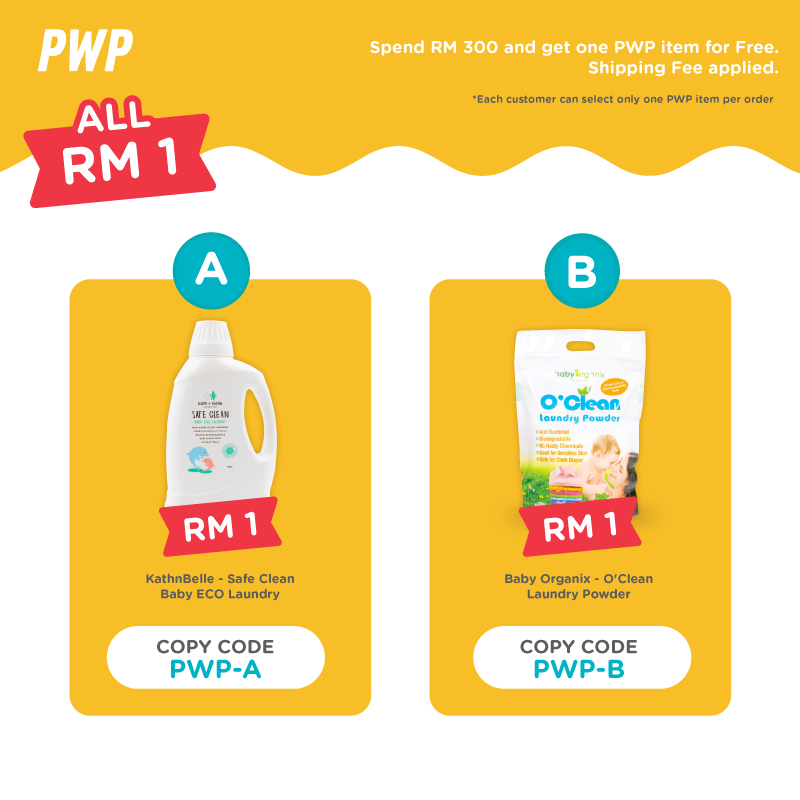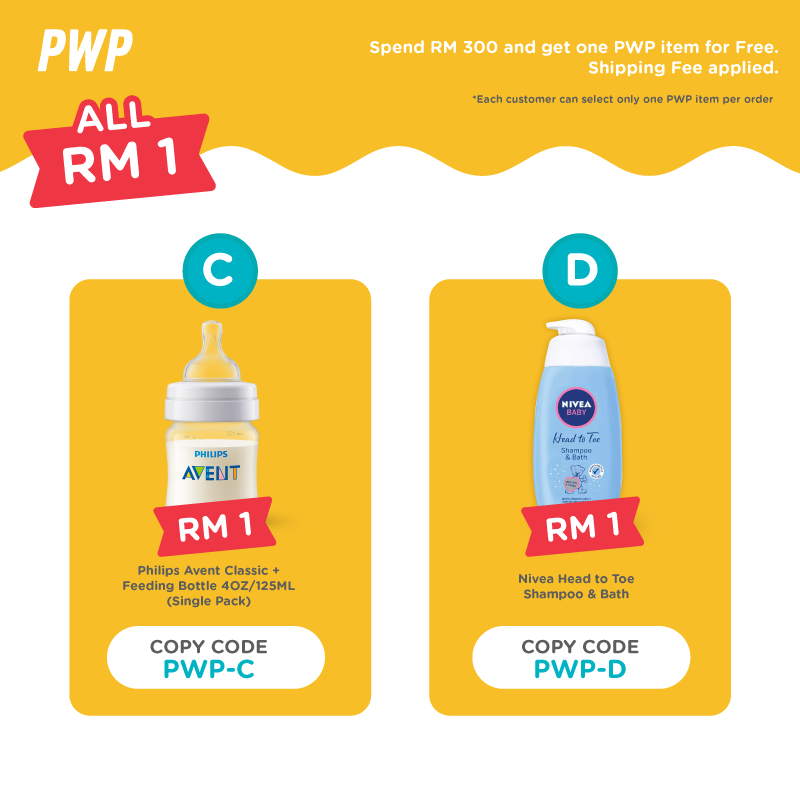 When you spend more than *RM300 in a single transaction,  you can get one more special items for FREE! All you have to do is, choose one product from PWP sections, copy the code of the product and paste it on the space provided before you check out. But don't forget to spend more than RM300 for you to redeem the PWP item. Easy peasy!
5. Tons of Attractive Vouchers
Spend more to save more! With a minimum spend of RM50, you can *redeem your e-voucher available for brands such as Nestlé, MamyPoko, BabyOrganix, Buds and many more.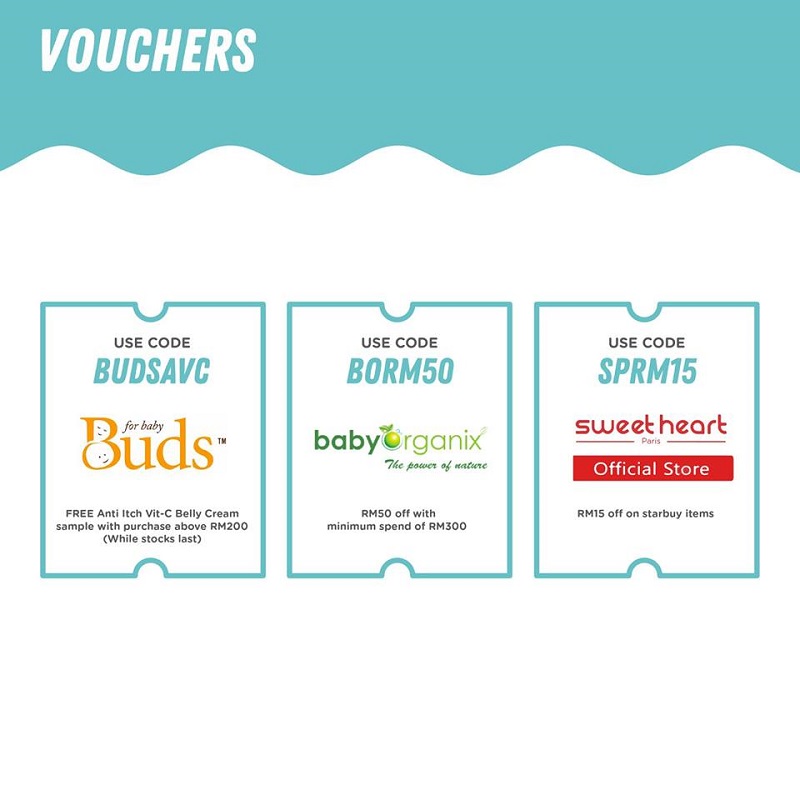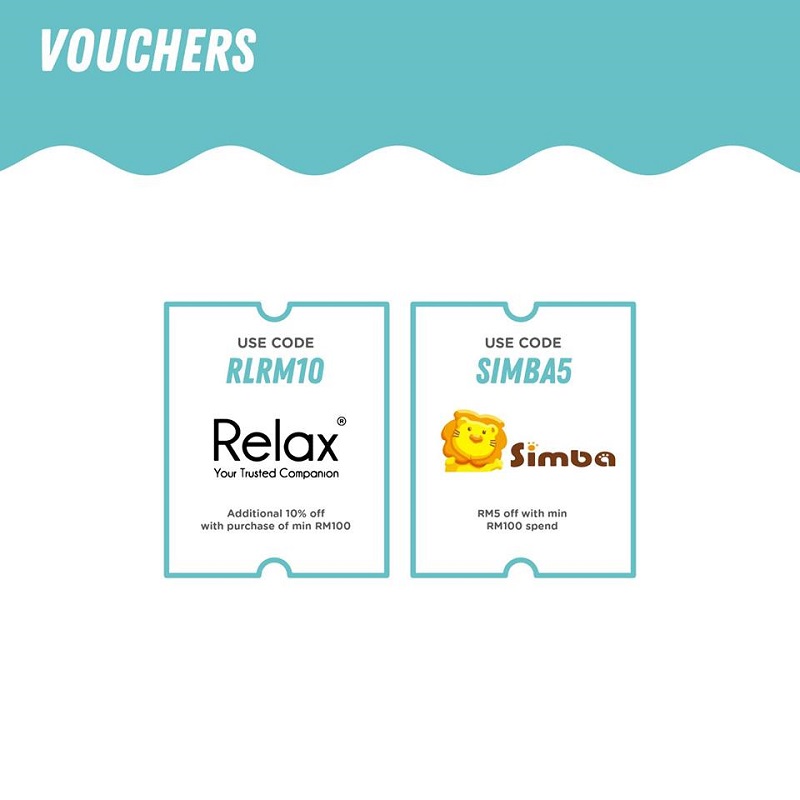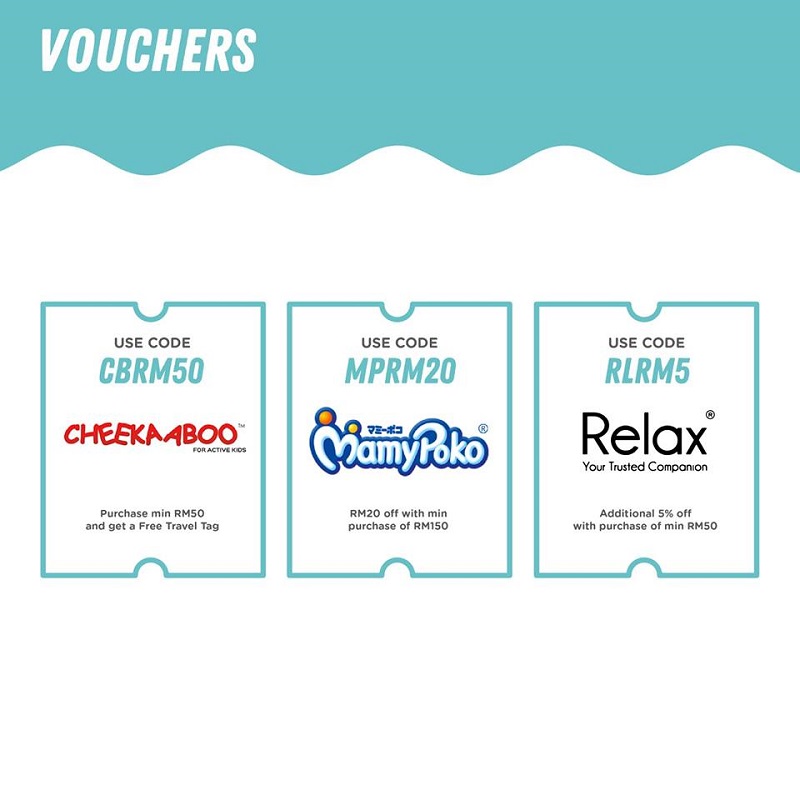 *Terms and conditions apply
That's not all! Supermom Online Warehouse Sale features a lot of beloved brands such as Kath + Belle, Nuby, Sweet Heart Paris, Sitsafe, Pet Pet and many more. You surely can find all of the baby items that you need here at this online sale while enjoying great savings!
Hurry up and shop HERE before the stock runs out!