Malaysia, which is a tropical country, provides a suitable climate for the Aedes mosquito to spread the dengue virus. Most Malaysian have heard of dengue fever, either from acquaintances or from the news. However, it is important to know the cause and be able to recognise the symptoms of dengue fever. Knowing to spot the early warning signs may be crucial for you or your children's health.
The country is on national dengue alert as an alarming number of dengue cases are being reported all over Malaysia. In the first three weeks of the year, there are already a staggering number of 9,119 dengue cases, with 16 deaths. Compared to the same period last year, there were only 3,338 cases with seven deaths. Health director-general Datuk Dr Noor Hisham Abdullah instructed state health departments to use all available resources to curb the spread of the virus, according to The Star.
The Crisis Preparedness and Response Centre (CPRC) released statistics which showed that an average of 480 cases were being recorded daily for the first 19 days of 2019, compared to just 175 in the same period last year.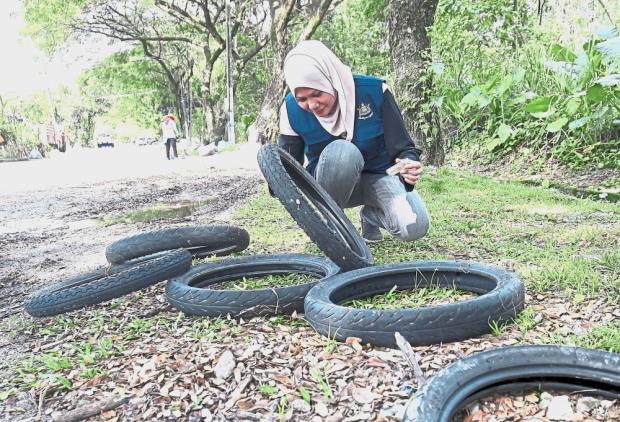 A 'Worrisome' Increase of Dengue Cases
In Selangor alone, there are already 10,479 cases from the start of the year until Feb 9th. This is a 204% increase compared to the same period last year. In fact, there was a total of 45,349 dengue cases in Selangor last year, which amounted to 56.3% of all the cases in Malaysia.
Selangor Health director Datuk Dr Khalid Ibrahim said that in the Hulu Langat district, the number of cases increased by 216%, with three deaths compared to last year' one death. He also added that up to 167 localities in Hulu Langat reported dengue cases, with 27 localities being hotspots, according to The Star.
Whereas in Klang, there has been 960 dengue fever cases since the start of the year until Jan 18th. In contrast, there were only 203 cases within the same period last year, according to The New Straits Times. Klang MP Charles Santiago urged the public to pay serious attention to the cleanliness of their homes. He said that even though most may think their houses are clean, there may be forgotten places like clogged drains and water trapped in containers. These can easily become Aedes mosquito breeding grounds.
This surge in cases is described as "worrisome" by health inspectors from vector control units at the Health Ministry's District Health Department. State deputy health director (Public Health) Dr B. Venugopalan said that they were keeping a close eye on the dengue cases, according to The Star.
If cases multiply in a specific area, fogging is carried out. Fogging is an immediate means to destroy adult mosquito, however it is not a long-term solution. He added that they have intensified vector control measures in three districts, namely Petaling, Klang and Hulu Langat.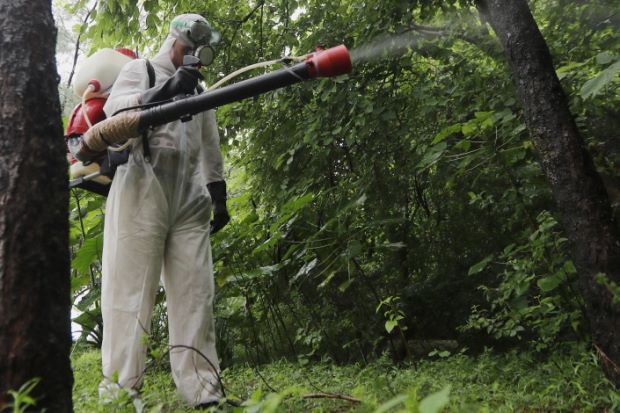 Public Advised to Destroy Mosquito Breeding Sites
In the south, Johor is also reporting a similar alarming trend. There was 973 cases in the first four weeks of 2019, compared to 508 in the same period last year. Johor Health Department director Dr Salehudden Abd Aziz said that the increase was not just in Malaysia but in Singapore as well, according to The Star.
He also urged the public to take preventative measures and to destroy mosquito breeding grounds in each neighbourhood. Additionally, he advised those who had a fever that did not subside after a few days to promptly visit any nearby clinics or hospitals. He added that early detection and treatment could aid in a quick recovery.
Meanwhile in the north, Penang is also experiencing a worrying increase of dengue cases. State exco member Dr Afif Bahardin said that as of Jan 26th, there was a total of 974 dengue cases compared to just 324 in the same period last year, resulting in a 200% increase. He added that there were already six hotspots identified in the state, according to The Malay Mail.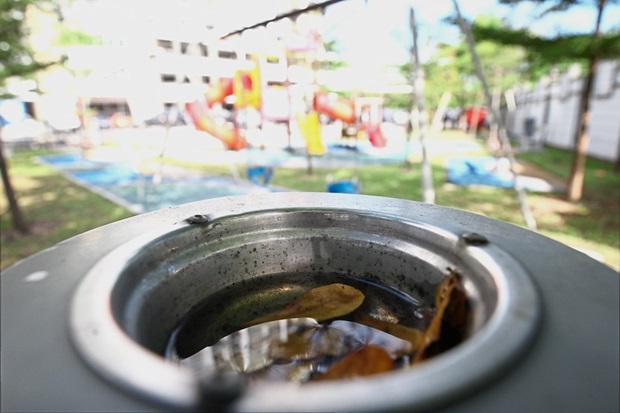 An Alarming Dengue Outbreak
Over in East Malaysia, the dengue cases are also showing similar signs. In the first five weeks of 2019, there was 530 cases in Sabah. The Health and People's Wellbeing Minister Datuk Stephen Wong said that the ministry as well as other relevant departments would be looking into the issue, according to Daily Express. He added that they also wanted to educate the public on ways to control the situation.
Meanwhile in Sarawak, the State Health Department just confirmed a dengue outbreak that covered two localities, Bernama reported. Sarawak Health director Dr Jamilah Hashim said that there were a total of 15 cases in the area. She also advised premise owners to ensure that the environment is always clean to prevent mosquito breeding sites.
With the nation on high alert on dengue, it is advised to take the necessary precautionary measures to ensure your home and surroundings is free of mosquito breeding grounds. Parents may also want to keep your children from wandering outdoors near dusk when the Aedes mosquitoes are active.
For more information about parenting and family, please visit Motherhood.com.my.